Centre for Civic Education (CCE), with the support of the Ministry of Sports and Youth, organized Youth Activism School, from 27 February to 1 March 2020, which was attended by 25 high school students from 13 cities of the northern, central and southern regions of Montenegro.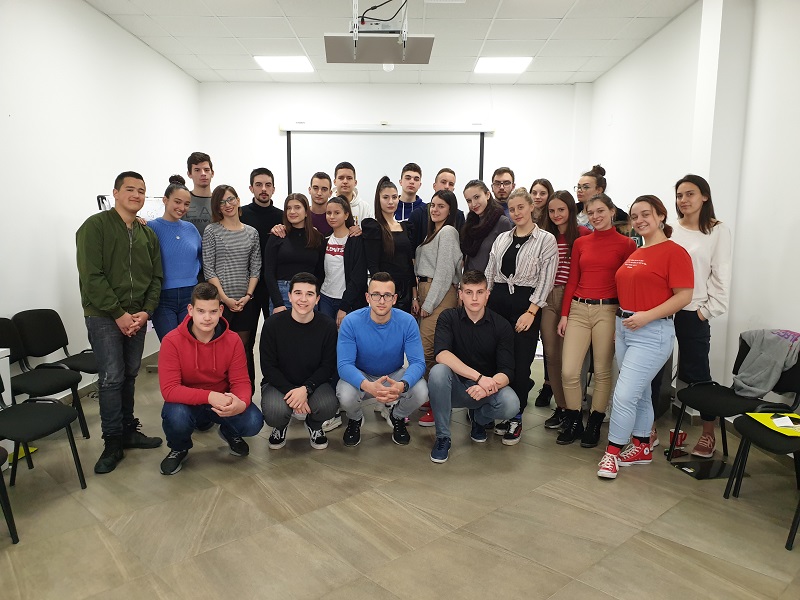 Within the four-day long intensive programme, 25 high school students addressed the concept of youth and civic activism, position and voice of young people in democratic societies, concept of public policies and their importance to youth, communication and leadership skills, oratory and presentation skills, public advocacy and campaigns, problems and motives of young people for leaving Montenegro, role of the media in shaping attitudes of young people, etc. When it came to the methodological part, issues were addressed through discussions, workshops, practical but also teamwork, film screenings and short video contents as incentives for argument based discussion.
'For me, activism is every form of action that provokes desired reaction. It is a long path to the often hard-to-reach goal –  inclusion of young people in process of creating movements and making change. Activism is not only a word and a strong voice, but it refers to acts and clear expression of one's own position,' stated Milica Pavlovic, pupil from the Secondary School for Economics and Hospitality in Bar, and participant of the Youth Activism School.
Pajo Vasovic, pupil from the First Secondary Vocational School in Niksic and participant of the Youth Activism School, believes that 'the revolt and our desire to change the situation in society should be emphasized through raising awareness of the importance of non-formal education, volunteering and of self-initiative action'.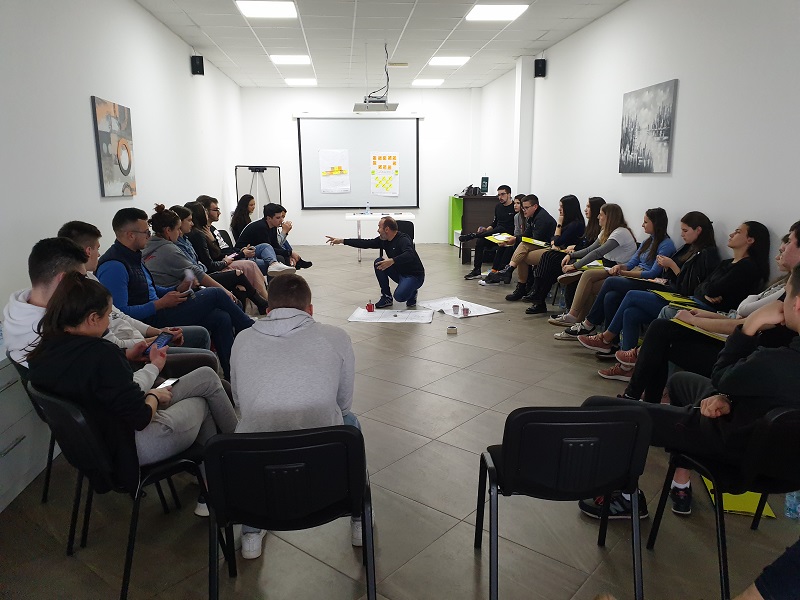 Similar is the attitude of Marko Jelovac, pupil of the high school 'Tanasije Pejatovic' in Pljevlja, who concludes that 'by investing in young people and their education, as well as in their wishes, the state invests in future potentials that will shape the development of the entire society.'
'For active youth, the manner they access and process information is very important, i.e. it is essential for them to analyse and critically reflect upon it. Precisely, through their active civic participation they will be able to recognize fake news and various manipulations that are presented to them on a daily basis. As these students are just becoming an essential part of a democratic society, it is important for them to be able to recognize where the information comes from,' said Nina Markovic, lecturer at the Youth Activism School and journalist at TV Vijesti.
'The CCE is recognized for its excellent educational programmes in which young people acquire knowledge and skills that will be used for their further professional development. That is how young people connect, form their own networks of acquaintances and contacts, which is great. One of the issues of particular interest to young people is leadership and it is good that the CCE programmes address this issue as well,' assessed Dr Vladimir Pavicevic from the Society for Policy Research and Political Theory and lecturer at the Youth Activism School.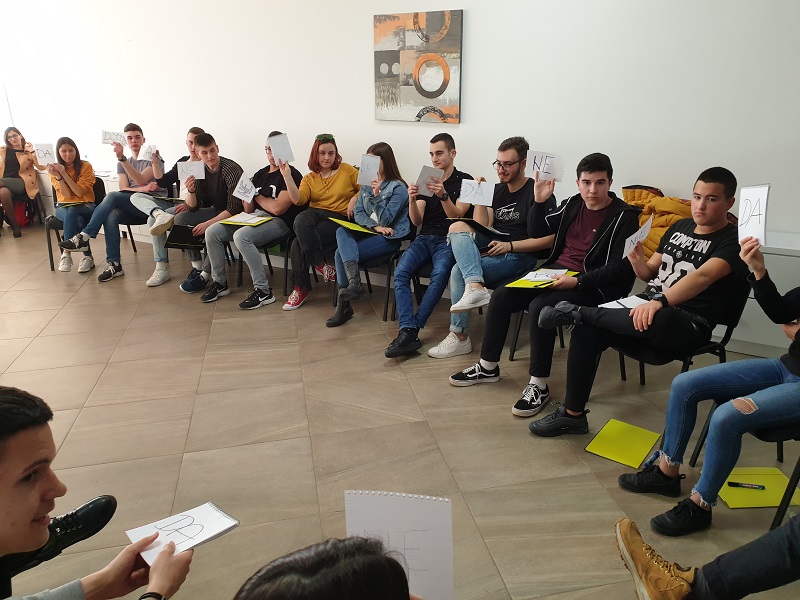 The aim of the Youth Activism School was to improve understanding of the principles of citizenship and civic activism amongst high school students from the territory of entire Montenegro, to strengthen their motivation and skills to participate in the policy shaping and decision making processes that have direct influence on them. The lecturers were from civil society, including activists and fighters for improving the position of young people in Montenegro, while the participants were pupils of high schools from Bar, Herceg Novi, Kotor, Budva, Podgorica, Niksic, Cetinje, Pluzine, Kolasin, Pljevlja, Rozaje, Berane and Bijelo Polje. The Youth Activism School was successfully completed by: Advan Kardovic, Amil Kalender, Amina Bahovic, Anja Filipovic, Andjela Pantovic, Biljana Vukovic, Daris Kajevic, Dubravka Scekic, Dusan Sestovic, Irina Vukadinovic, Jovana Recevic, Konstantin Vukic, Matija Svorcan, Marko Jelovac, Marko Jelovac Perisic, Marko Martinovic, Martina Labovic, Milica Bojovic, Milica Pavlovic, Nadja Srdic, Natalia Orlandic, Nemanja Cabarkapa, Pajo Vasovic, Radovan Vojinovic and Sara Avramovic.
Zeljka Cetkovic, Active Citizenship Programme Coordinator