Centre for Civic Education (CCE), within the project "CSOs in Montenegro – from basic services to policy shaping – M'BASE", organised series of three trainings in June aiming to strengthen capacities of organizations whose projects were supported through the first Call of this programme.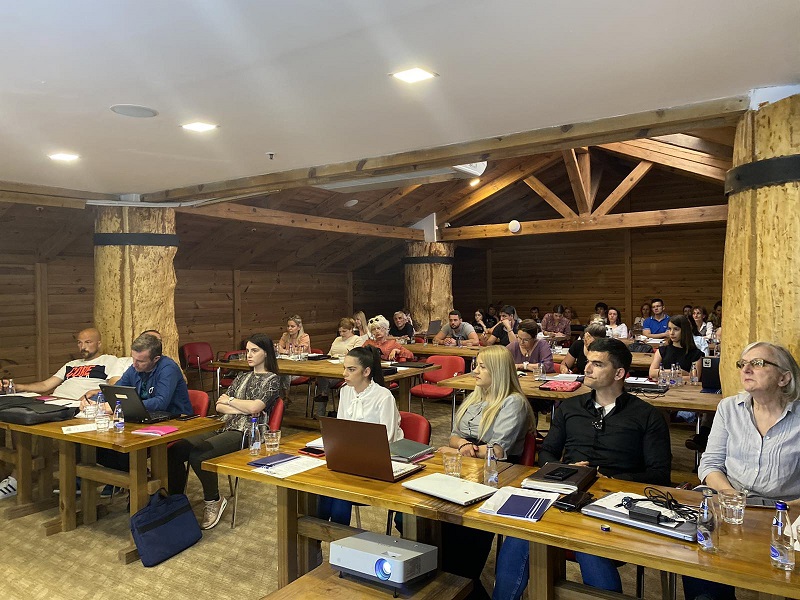 Through intensive trainings, representatives of supported organizations had the opportunity to improve knowledge from key fields for successful project management in direct communication with professionals and colleagues.
Hence, the first one-day-long training about communication, visibility of projects financed from the EU funds and implementation of campaigns of public representation was held on 16 June 2021 in Podgorica, conducted by Radoš Mušović. The focus of the second and two-days-long training, which was organized in Kolasin on 23 and 24 June 2021, was on programme and financial project management with details of financial procedures, drafting the detailed project implementation plan, reporting rules and other issues that Petar Đukanović and Milena Brajović were addressing through with participants. With the third and two-days-long training on monitoring and evaluation of public politics and institutions, during which dr Jovana Marović worked with participants from 26 until 27 June in Budva, this programme is finished for representatives of supported projects.
Bogdan Pipović, from NGO Juventas, one of the participants, considers such trainings as very useful. "I am sure that during this, but also future, projects I will have the opportunity to use acquired knowledge because such programmes significantly improve the work of developed, as well as small organizations in the implementation of project activities", he states.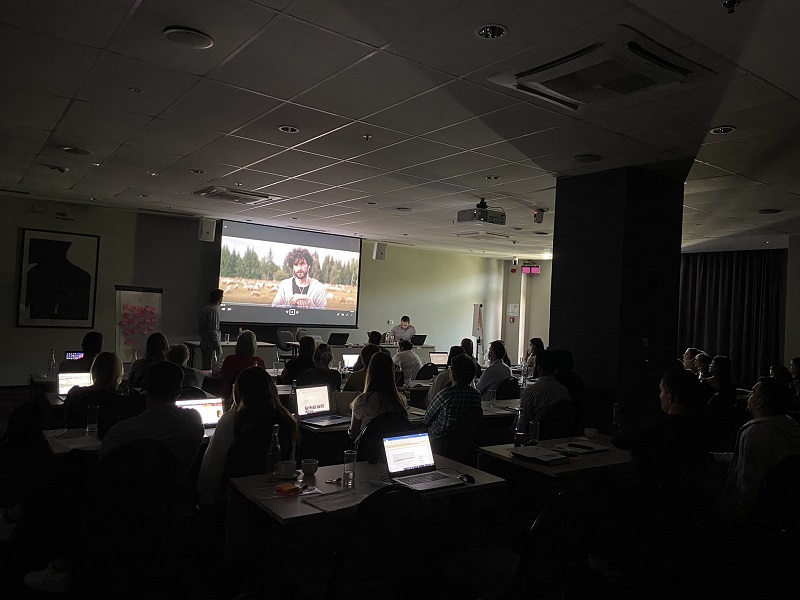 Biljana Zeković, Executive director of the SOS phone for women and children victims of violence Podgorica, assesses that "knowledge and skills about how to increase the visibility of project activities make some actions visible, but also influence that this information is more available to the target group, by which significance and credibility of the very organizations within community are improved." Having in mind the role of the NGOs in society, she states that through training of monitoring the work of public institutions, organizations strengthen capacities for drafting quality monitoring reports, hence, ensure arguments for successful implementation of initiatives of public advocacy that lead to important social changes. "I would emphasize the importance of the meeting, networking of organizations and exchange of experiences that enable these events", concluded Zeković.
"Competent educators introduced to us all the nuanced of project activities implementation. They selflessly transferred knowledge and shared experience about strengthening project visibility, leading public advocacy campaigns, programme and financial management of the project and models of CSOs inclusion into the decision-making processes. Effectivity of this training will also have a reflection on sustainability of our project", said Radmila Bajagić, representative of the Association for Protection of Nature and Promotion of Tourism "Morakovo".
Participant of the training, Marija Vesković, from the Human Rights Association (HRA) considers that "all three trainings were useful and interesting. On the first one, I got additional knowledge about the presentation of activities in media and on social networks, on the second one important information about financial reporting, and on the third about monitoring of public policies. This confirms that on every training something new can be learnt."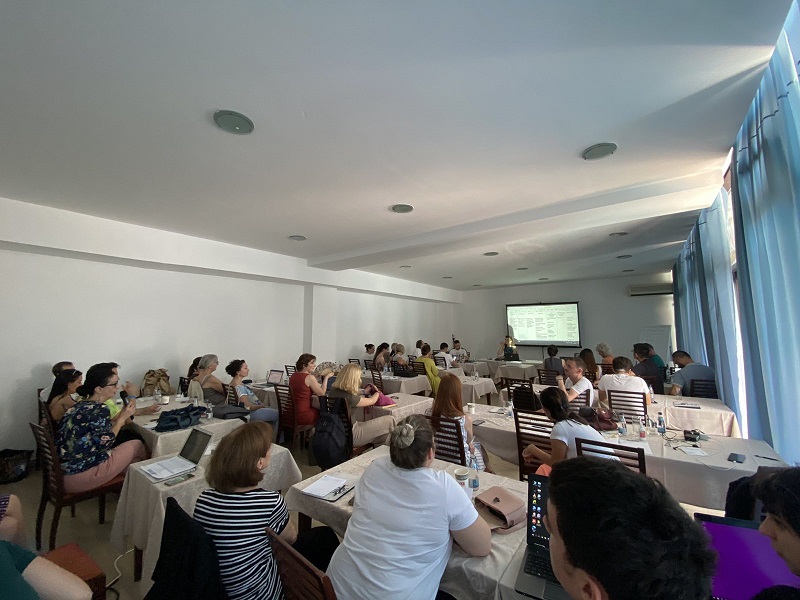 Programme "CSOs in Montenegro – from basic services to policy shaping – M'BASE" is implemented by the CCE, in partnership with the German Friedrich Ebert Stiftung (FES), NGO Center for the Protection and Research of Birds (CZIP) and NGO Politikon Network from Montenegro, in cooperation with the Ministry of Public Administration, Digital Society and Media and European Integration Office of the Government of Montenegro. The project is financed by the European Union.
Maja Marinović, Programme associate