Centre for Civic Education (CCE) takes the opportunity to pay tribute to all the victims and detainees in the Mamula camp during World War II, among whom was the majority population from the Bay of Kotor. The CCE urges the current Government to revise the contract with the company "Orascom", which refers to the island of Lastavica, and to adequately protect this cultural and historical monument which was an anti-fascist execution site.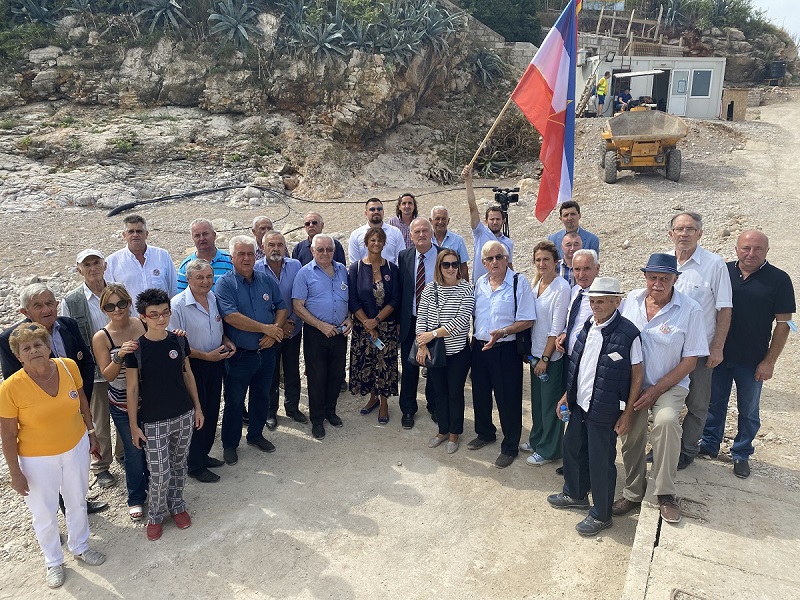 We remind that the camp on the island of Lastavica, better known as Mamula, was disbanded after the capitulation of Italy on 14 September 1943, or 78 years ago, and commemoration is held every September in memory of the crimes that took place on Mamula. The CCE delegation visited the island of Lastavica again this year to pay tribute to the victims, together with associations of war veterans from the Bay of Kotor and their guests. The CCE expresses disappointment that even the new Government did not have its representatives at this commemorative event.
Modern Montenegro can be based exclusively on anti-fascist values, and that includes, inter alia, equal treatment of all places of crimes committed by fascists in Montenegro during World War II. It is concerning that even today it is rather unfamiliar that over 2,000 people, most of them women and children, were captured and tortured in Mamula camp.
Mamula, but also all other crime sites in Montenegro, should be part of the educational system and special offer of educational tourism, instead of completely forgetting the suffering and pain of the detainees of Mamula.
CCE will keep insisting on the preservation of the anti-fascist cultural and historical heritage in various forms to contribute to the preservation of the memory of the anti-fascist victims, but also the civic concept of Montenegro.
Tamara Milaš, Human Rights Programme Coordinator