After the successful completion of the III Media Literacy Forum, the Centre for Civic Education (CCE) selected, based on applications for the programme, but also commitment and interest during this intensive programme, five interns who were offered a three-month paid internship in the media and NGOs dealing with media issues.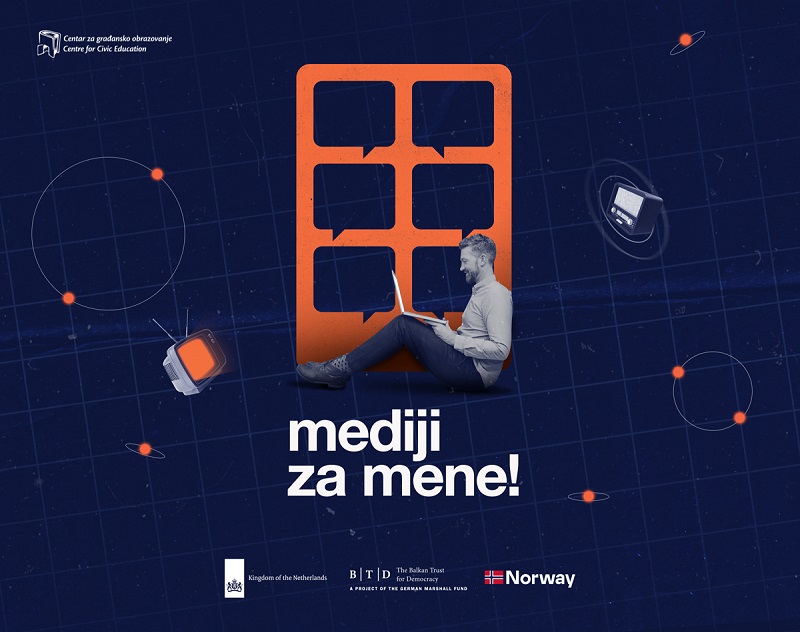 The project team had the difficult task of selecting among excellent candidates the five who will have professional mentoring support during the three-month internship, and therefore receive support for easier and more adequate adjustment to the labour market.
Thus, Jelena Radulović will do her internship at the portal and the daily newspaper Vijesti, Bojana Rajković in the Center for Investigative Journalism (CIN), Ana Novović at Nova M television, Mia Zeković at the Antena M portal and radio, and Jelena Kočanović at KRŠ radio.
This internship provides a unique opportunity to get acquainted with the procedures and challenges of working in the media, but also with the responsibility of the media and organizations that deal with these issues. The interns will gain practical experience through the learning of research and reporting techniques, the process of data collection, verification and publication. This process will contribute not only to the interns' strengthening of media literacy, but also to their professional development and application of knowledge acquired at the Media Literacy Forum.
At the same time, the programme will benefit the media companies and organizations through the staff reinforcements that will facilitate their daily functioning.
The paid three-month internship is organized within the project "Media for Me!", supported by the Embassy of the Kingdom of the Netherlands, the Ministry of Foreign Affairs of the Kingdom of Norway and the Balkan Trust for Democracy funded by the German Marshall Fund of the United States (BTD).
Una Vukotić, Programme Assistant