Centre for Civic Education (CCE). from 11 to 13 March 2022, with the support of the Ministry of Justice, Human and Minority Rights, organized the Youth Activism School, which was attended by 25 high school students from 10 cities of northern, central and southern regions of Montenegro.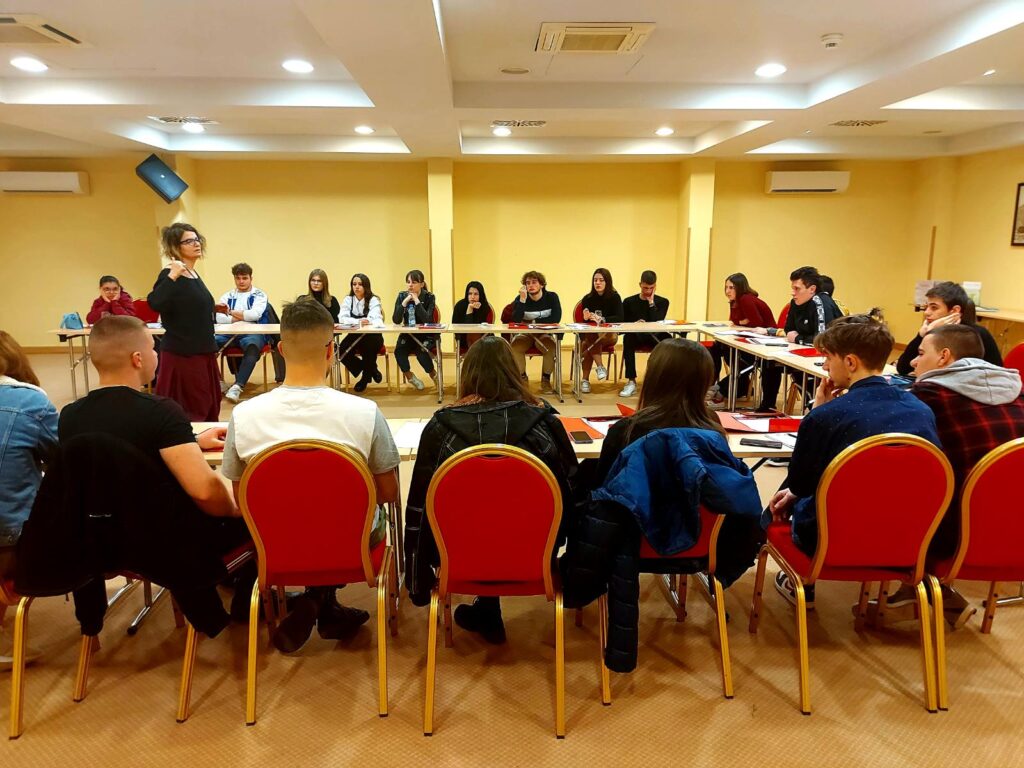 Through an intensive and dynamic three-day programme, which included lectures, workshops, simulations, film screenings and discussions, high school students learned about the concept of citizenship, gender equality, democracy, tolerance, activism and public policy, but also about the importance of active youth engagement in the fight for their place in society, and advocacy for human rights, with a focus on the promotion of gender equality.
"The Youth Activism School not only improves us individually, our competencies and knowledge, but also reminds us of the importance of being a socially responsible citizen, the importance of rebellion and revolt to make a change. A change in the field of human rights, our position, and most importantly – a change in the environment, even if it is one person. For us as young people, it is important to understand activism in order to use it to contribute to collective, but also personal progress", said Ružica Laković, a student of the Gymnasium "Tanasije Pejatović" from Pljevlja.
Ali Hasković, a student of the "Miloje Dobrašinović" Gymnasium in Berane, also has a positive experience. "We had the opportunity to talk with experts in their fields through highly interactive lectures on gender equality, stereotypes and other topics. At the end of each day, we had a film night which was my favorite part. It was great and I would suggest to all young people to be active", he stated.
"The Youth activism School is a great opportunity for us young people to gain new knowledge and experiences. The lectures we had were interesting and we were able to learn something new from each of the lecturers", says Davud Bahović from the High School of Economics and Catering in Bar.
Jovana Bošković, a student of the Pljevlja Gymnasium, emphasized the importance of such gatherings and teachings. "I think that the knowledge gained in this School can be used for both personal and social progress. The lectures are interesting, detailed and quite interactive, so that every high school student can find something that is interesting and useful to him", she explained.
The school of youth activism was attended by 25 high school students from Bijelo Polje, Plav, Pljevlja, Bar, Nikšić, Cetinje, Podgorica, Budva, Mojkovica and Danilovgrad. The School was successfully completed by: Marija Vuksanović, Neda Merdović, Dimitrije Pavlović, Ali Hasković, Milica Kaluđerović, Sulejman Purišić, Teodora Pavićević, Dora Drašković, Tarik Hadžimusović, Ana Radulović, Žarko Terzić, Jovana Šobić, Ružica Laković, Armen Canović, Petar Tabaš, Marija Miković, Davud Bahović, Jovan Petrušić, Milica Roćenović, Luka Rubežić, Mia Vemić, Milja Joksimović, Vukan Anđelić, Jovana Bošković and Isidora Stanić.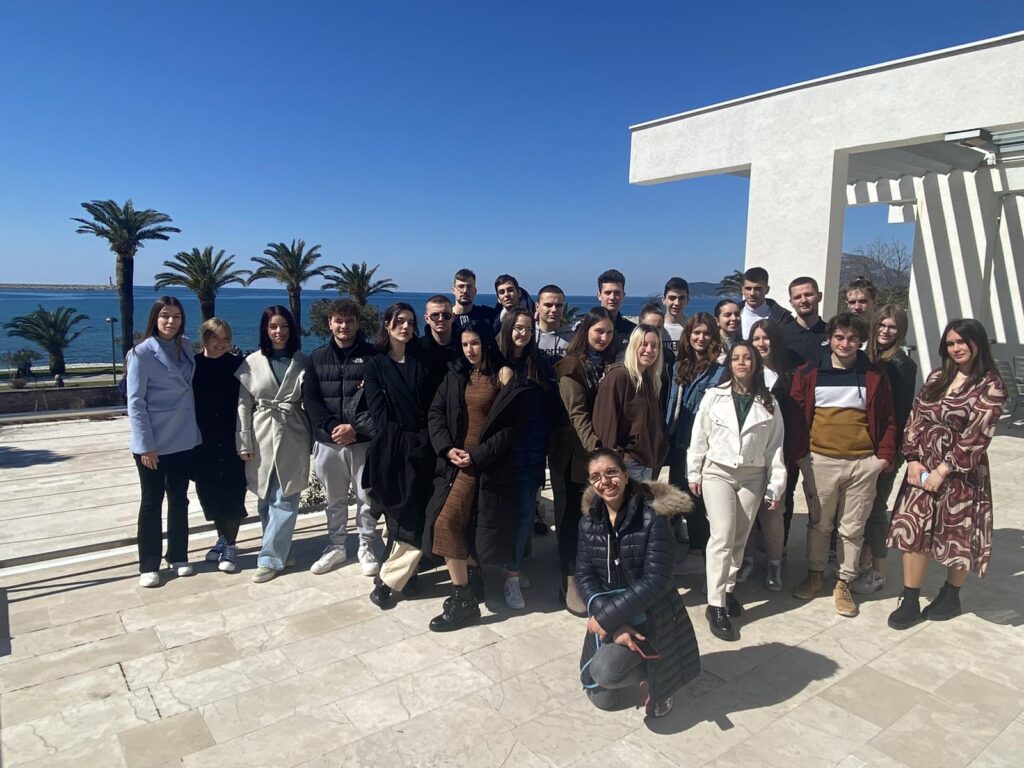 The goal of the Youth Activism School is to improve the understanding of the principles of citizenship and civic activism among high school students from all over Montenegro, strengthen their motivation and skills to participate in policy-making and decision-making processes that are of direct importance to them.
The School is part of the project Let's FAST FORWARD gender equality (phase II) – from stereotyping to equality!, supported by the Ministry of Justice, Human and Minority Rights of the Government of Montenegro.
Maja Marinović, Programme Associate