The Centre for Civic Education (CCE) announces
CALL
for participants of
THE ACADEMY ON CONSUMER RIGHTS
The Academy on Consumer Rights provides an opportunity for a closer acquaintance with consumer rights, the mechanisms of their protection, with a focus on Montenegrin and international legislation. During two days of the intensive programme, 15 selected participants will have the opportunity to learn from relevant domestic experts about the concept and importance of consumer rights, and also to acquire practical skills that will be applicable in further engagement.
The Academy will additionally include a visit to institutions and organizations dealing with the protection of consumer rights.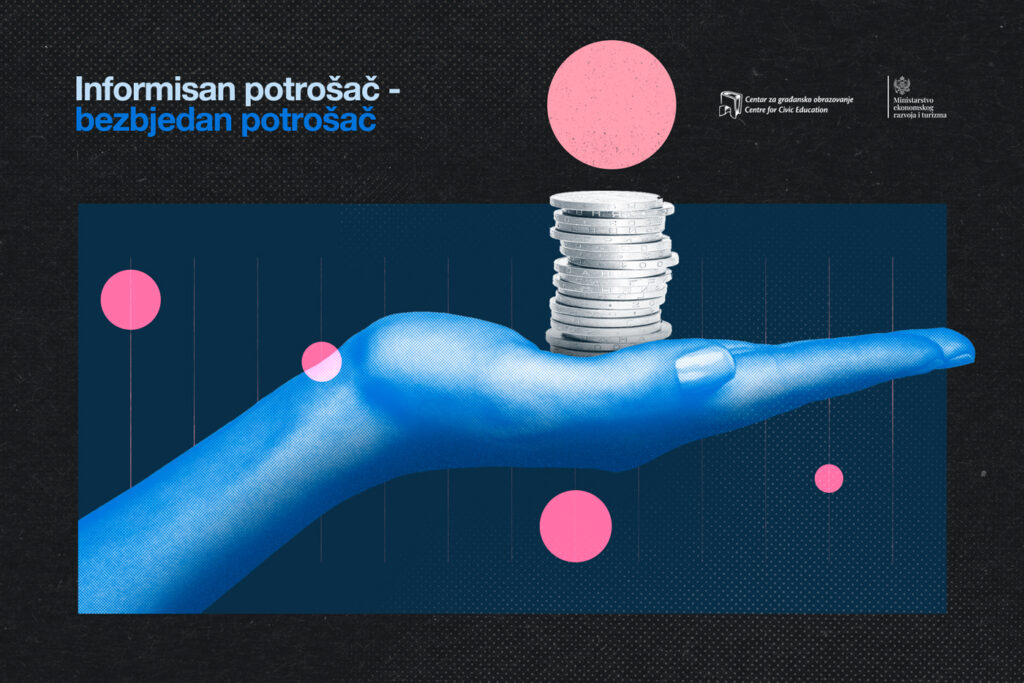 For successful attendance of the Academy, the participants will receive diplomas, and the CCE will additionally, on basis of dedication, commitment and interest, select three participants and offer them a paid two-month internship in the Consumer Counseling Department of CCE, during which they will be also provided with expert mentoring support.
The Academy on Consumer Rights will be held in mid-October in Podgorica, and all costs will be covered by the organizer.
The call is open to students of all law faculties in Montenegro, with an indication that priority is given to those who demonstrate a high degree of motivation and willingness to later apply the acquired knowledge in the field of affirmation and protection of consumer rights.
Applications (CV with contact information and a short motivational letter) shall be submitted no later than 2 October 2022, by e-mail to info@cgo-cce.org with the subject Application – The Academy on Consumer Rights – NAME AND SURNAME.
All applicants will be informed about the outcome of the Call, regardless of whether they are accepted or not.
The Academy on Consumer Rights and a paid two-month internship are organized as part of the "Informed Consumer – Safe Consumer" project, implemented by the CCE with the support of the Ministry of Economic Development and Tourism.