Centre for Civic Education (CCE), within the project "CSOs in Montenegro – from basic services to policy shaping – M'BASE", organized a series of three trainings in November and December to strengthen the capacities of organizations whose projects were supported through the third Call of this programme.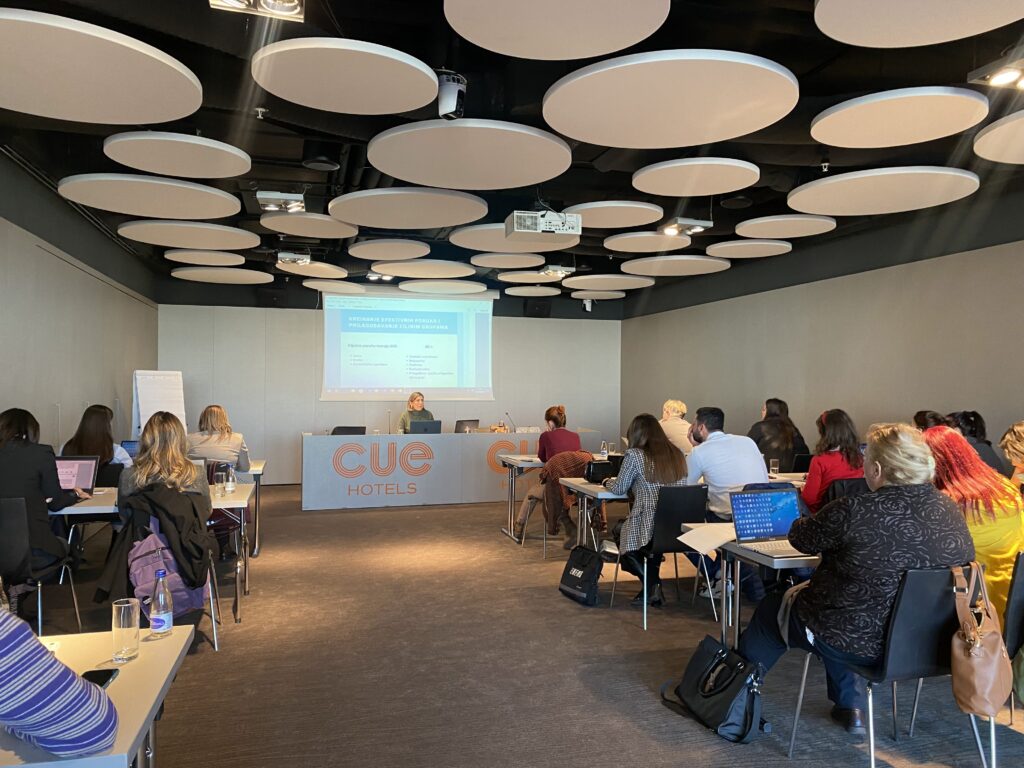 Within several days long trainings, representatives of supported organizations had the opportunity to improve knowledge from key fields for successful project management in direct communication with professionals and colleagues.
The first two-day training on EU-funded projects management was held on 28 and 29 November in Herceg Novi, led by Milena Brajović and Petar Đukanović from the CCE. During the workshop, participants were informed in detail about the rights and obligations of beneficiaries, planning, implementation, and management of time, resources, and mitigation of risks within the project course, elements of financial management with specifics of projects supported by EU funds, narrative and financial reporting, and the most common errors that occur through these procedures.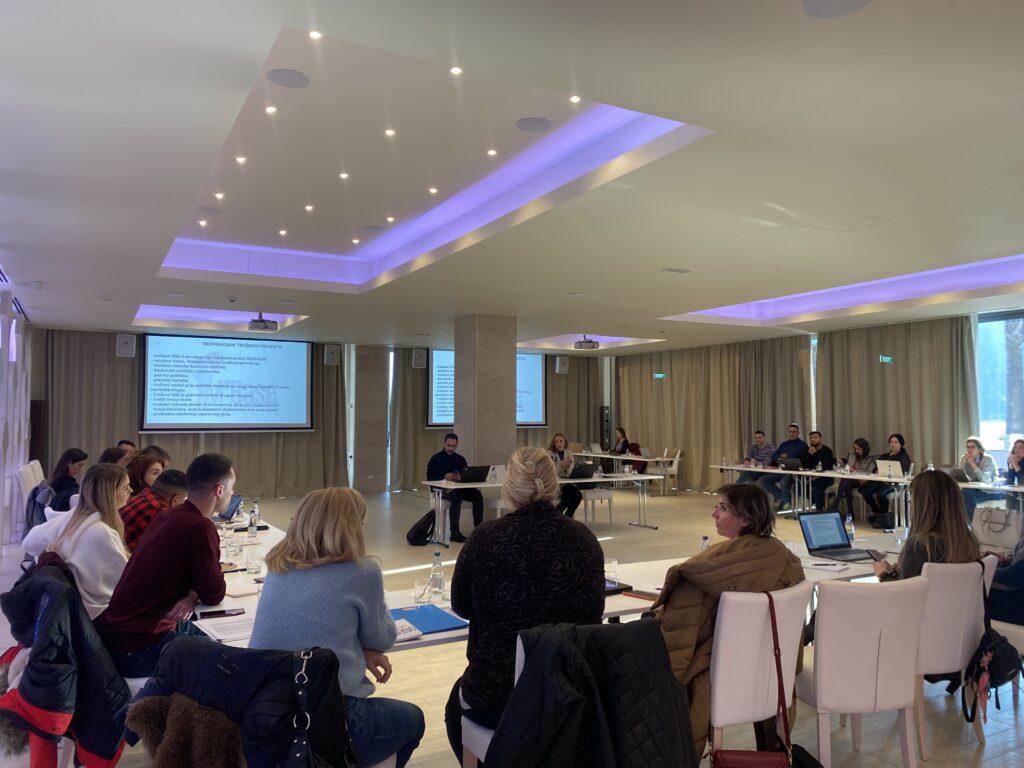 During the second two-day training, organized in Podgorica on 8 and 9 December, public policy researcher Dina Bajramspahić worked with participants on monitoring and evaluation of public policies with a focus on research design and writing policy analysis. This included the concept of public policies and research, identification of actors, structure, and development of a coherent practical policy proposal, methods and techniques of research and analysis writing, as well as monitoring and evaluation methodology.
The third one-day training, held on 22 December in Podgorica, focused on communications and visibility of projects financed through European Union support programmes and the implementation of public advocacy campaigns, and was led by Gordana Despotović Djekić.
This training concluded the programme through which nearly 77 participants took part, representing supported projects within the third call, conducted by 23 non-governmental organizations with partners and associates.
The project CSOs in Montenegro – from basic services to policy shaping – M'BASE is implemented by the CCE, in partnership with the German Friedrich Ebert Stiftung (FES), NGO Center for the Protection and Research of Birds (CZIP) and NGO Politikon Network, in cooperation with the Ministry of Public Administration and Ministry of European Affairs of the Government of Montenegro. The project is financed by the European Union and co-financed by the Ministry of Public Administration.
Monika Mrnjačević, project associate