Centre for Civic Education (CCE) announces a Call for students for
1st generation of the
MONTENEGRIN YOUTH SECURITY ACADEMY
THE MONTENEGRIN YOUTH SECURITY ACADEMY offers a wide range of theoretical and practical knowledge, all with the aim of strengthening the youth's resistance to foreign malignant influences.
During the two-day intensive and dynamic programme, 20 selected students will have the opportunity to learn from the national and international experts, and the representatives of relevant institutions, about the NATO alliance, NATO's foreign policy, the role of Russia in the Western Balkans, the position of religious organizations in growing extremism with young people, and the competences of institutions in processes that are particularly vulnerable to foreign influences. In addition, selected students will have the opportunity to learn how to recognize disinformation in traditional media and social networks, identify bots and trolls, learn how to verify information, get acquainted with the basic concepts of cyber security, ways how to protect privacy in the online environment, and also with NATO's communication policy in Montenegro.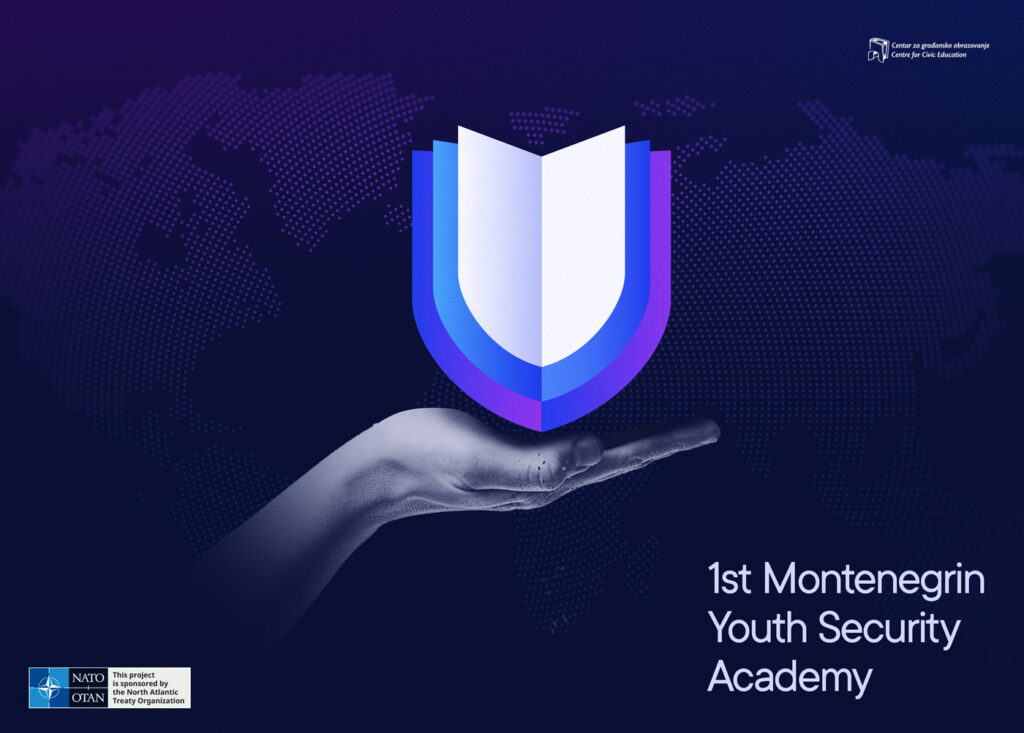 MONTENEGRIN YOUTH SECURITY ACADEMY will be held on 4 and 5 April 2023, in Podgorica. The organizer covers the costs of the material and refreshments, but not the costs of accommodation and transportation for the selected students.
Participants will receive diplomas for completing the Academy.
The programme is open to students of all universities and colleges in Montenegro, with the caveat that preference is given to those who demonstrate a visible degree of social activism.
Applications (CV with contact information and motivational letter) should be sent no later than 20 March 2023, by 14h00, by e-mail to info@cgo-cce.org with the subject – Application – CBAM – NAME SURNAME. Incomplete applications, which do not contain a CV and motivation letter, will not be considered. Everyone who applies will be informed about the outcome of the competition, regardless of whether they are accepted or not.
The first MONTENEGRO YOUTH SECURITY ACADEMY is organized within the project of the same name, implemented by the CCE with the support of the NATO Public Diplomacy Division.