Centre for Civic Education (CCE) today presented the publication "Multiculturalism and underrepresented national communities in the Montenegrin education system", which provides an overview of minority representation within the education system of Montenegro, as well as the principles and implementation of multicultural and intercultural teaching in Montenegrin schools as a manner to create a society that accepts and respects differences, nurtures a culture of dialogue and promotes equality and tolerance.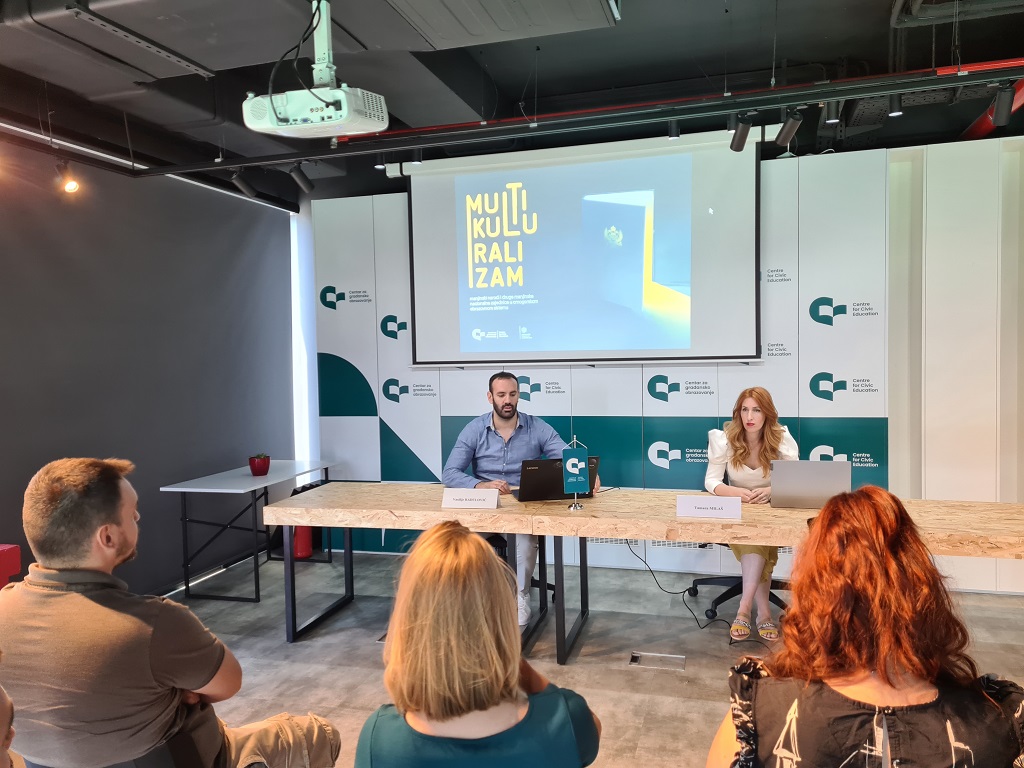 "It is extremely important to address multiculturalism through education, as education is instrumental in preventing radicalization and extremist behaviour among young people. Through education, young people can develop understanding, tolerance, and empathy towards other nations, cultures, languages, and traditions. Moreover, they develop critical thinking skills and openness to new ideas, which is crucial for building an inclusive and peaceful society," stated Tamara Milaš, Human Rights Programme Coordinator at the CCE.
She pointed out that through multicultural education, we form generations that see the value of diversity and build a better future based on unity and collaboration. "By learning about other cultures, young people also develop their own identity, self-confidence, and empathy, which makes them more prepared to face the challenges of globalization and fosters respect and acceptance of differences, thus laying the foundation for peaceful coexistence and sustainable societal development," concluded Milaš.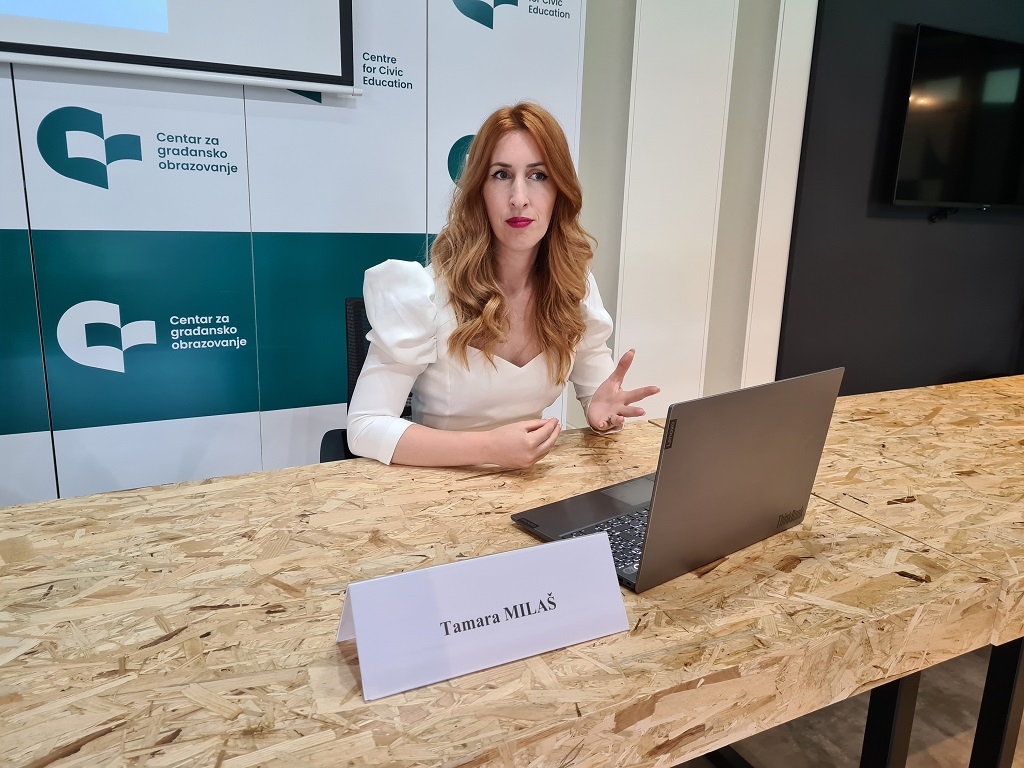 "Education is one of the key factors in building a multicultural society, understanding, equality, and tolerance. However, educational institutions face challenges today because, in the era of the information society, we have many easily accessible sources of information, which diminishes the school's primacy in transmitting knowledge and integrating values," stated Vasilije Radulović, CCE programme associate and author of the publication.
Radulović emphasized the importance of continuous training and capacity building of teaching staff so that pupils can continuously learn about breaking prejudices, overcoming conflicts, developing tolerance, and accepting and respecting differences through the education system. "This publication provides specific recommendations on how to integrate the principles of multiculturalism and interculturalism into curricula and how to help teaching staff overcome challenges in heterogeneous groups," said Radulović.
The research on citizens' attitudes towards multiculturalism in Montenegro, conducted by the CCE in April of this year, served as one of the guidelines for the publication. The research indicated, inter alia, that around 60% of respondents believe that the majority of incidents that we witness in society in recent years are predominantly motivated by religious and ethnic intolerance.
"That is why learning about multiculturalism and interculturalism in schools can greatly contribute to building tolerant and inclusive society and reducing tensions between different religious and ethnic groups. Through such an approach, young people are trained for the future that implies understanding among different cultures and people, all with the aim of reducing pronounced ethnic distance in society. I would like to remind that the research demonstrated that one-third of the respondents (33.7%) believe that issues related to the culture of minority nations are insufficiently represented, which provides an opportunity for teachers to address this issue within the framework of an open curriculum and extracurricular activities," concluded Radulović.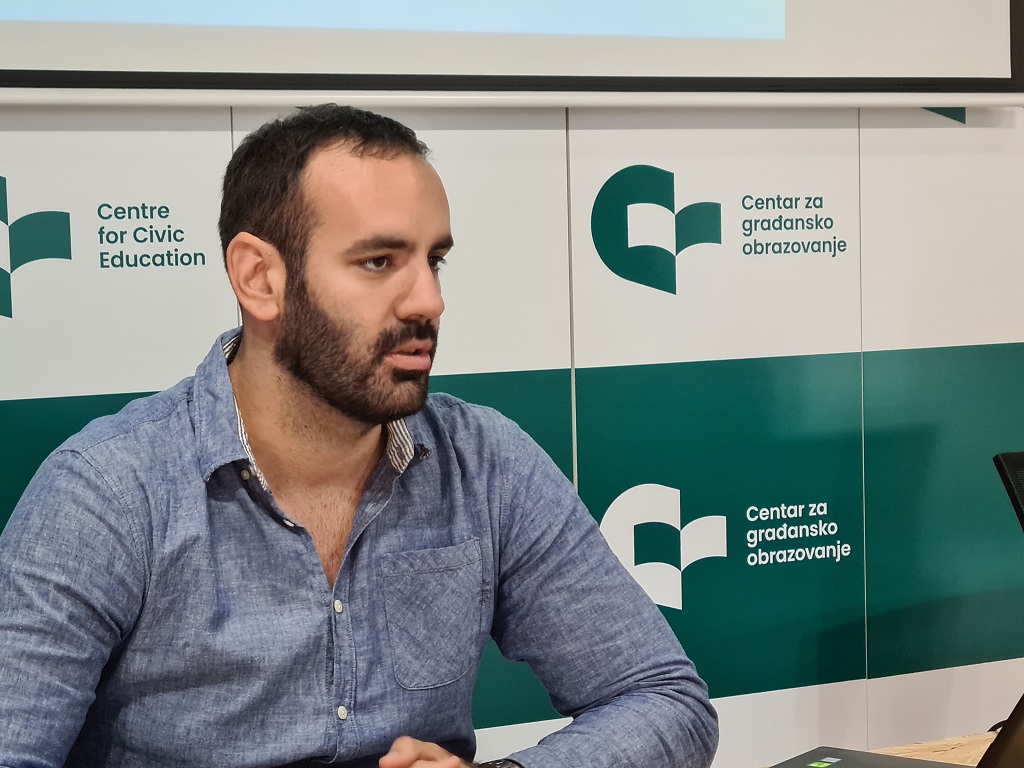 The publication is part of the project "Multiculturalism, minority nations and other minority national communities in the Montenegrin educational system" implemented by the CCE, with the financial support of the Fund for the Protection and Realization of Minority Rights.
Monika Mrnjačević, Programme assistant