European Association of History Educators (EUROCLIO) and History Teachers Association of Montenegro (HIPMONT) organised second regional summer school on Lovćen "History which binds the East and West", from August 12 – 17 2016. Within the School's programme, representatives of Centre for Civic Education (CCE) Tamara Milaš and Isidora Radonjić presented the study "Montenegrin textbooks: what do they conceal and reveal about the contemporary history of Montenegro", which CCE recently published.
Participants of summer school – history teachers, museum educators, archaeologists, researchers, NGO activists – fostered their skills, as well as the capacities, through transnational transfer of knowledge and experience. History educators and activists were stimulated through numerous lectures, workshops, discussions and study visits to create and implement innovative teaching methods in classrooms, institutes, museums, but also to work on the creation of framework for joint approach in the work with history. By contributing to that cause, CCE research team presented the analysis of history textbooks for primary and secondary schools, as well as for several faculties of University of Montenegro, along with the results of research which was conducted among the students on the extent of their knowledge on recent past of Montenegro and region, followed by the recommendations for the improvement and modernisation of history teaching for the purpose of a more objective understanding of historical facts, but also for the improvement of process of reconciliation.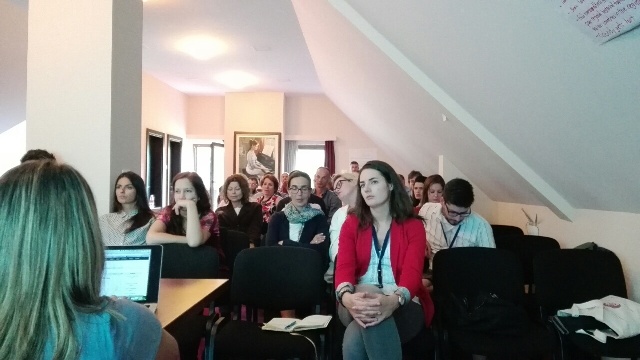 CCE's study "Montenegrin textbooks: what do they conceal and reveal on the contemporary history of Montenegro" has been drawing the attention of both general public and professionals since its first release in June 2016. It downright warns that formal system of education in Montenegro yields generations with sparse knowledge on recent history of region and Montenegro. Montenegrin textbooks elaborate on this issue briefly, thus neglecting numerous and important facts, especially those which could raise the issue of responsibility of many who are still in government structures. This is also confirmed by the research which CCE conducted among the students of Faculty Law, Faculty of Philosophy and Faculty of Political Sciences, which indicates on devastating results of such relation of education authorities to such important historical period when it comes to knowledge of students, or lack of the same, but also of staff which should educate new generations.
In addition to CCE independent activities, in the direction of positioning and resolving the inadequate history teaching, CCE estimates that participation on summer school, in the organisation of EUROCLIO and HIPMONT, presents a terrific place for education on the examples of good practice in the approach to the study of conflicting narratives in the field of study of a common past from other environments.
Authors of study "Montenegrin textbooks: what do they conceal and reveal on the contemporary history of Montenegro" are CCE's associates Tamara Milaš and Isidora Radonjić and Miloš Vukanović, historian and coordinator of EUROCLIO for Montenegro.
Tamara Milaš, programme associate