The second training module of for representatives of four civil society organizations, whose projects are supported through the project "Let's put corruption into museum!", was completed today in Podgorica, in the organization of the Centre for Civic Education (CCE).
The aim of this training programme was to strengthen the capacities of local civil society organizations of different developmental level, which will in coming period, through supported projects, carry out activities that will contribute to fighting and preventing corruption within their respective local communities, i.e. in Podgorica, Ulcinj and Niksic.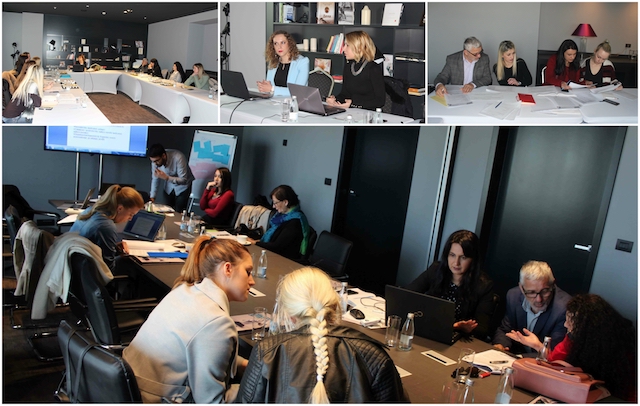 Within the first three-day module, held from 23 to 25 March 2018, participants were able to learn more about project management, focusing on projects funded from EU funds, starting from the importance of the project cycle, through the drafting and development logical framework matrix, to narrative and financial reporting. The second three-day module was held from 30 March to  1 April 2018, focusing on specific communication tools to enhance project visibility, Guidance for EU Funded Projects on Visibility and Communication, use of social networks in project communication, as well as on developing visibility materials in accordance with the EC visibility rules.
The project "Let's put corruption in the museum!" aims to contribute to decreasing the corruption at the local level and strengthening citizens' engagement in the fight against corruption at the local level in Montenegro. The project envisages to influence the increase of transparency of the work of municipalities in Montenegro, as well as to the implementation of anti-corruption policies, through direct cooperation of CSOs, state institutions and citizens.
The project "Let's put corruption in the museum!", the CCE conducts in cooperation with NGO Center for Monitoring and Research (CeMI), NGO Bonum from Pljevlja, NGO UL-Info from Ulcinj and NGO Za Druga from Petrovac, with associates – the Ministry of Public Administration and the Anti-corruption Agency, and it is funded by the EU Delegation to Montenegro.
Miloš Knežević, PR/programme associate