From 13 to 16 February 2020, the Centre for Civic Education (CCE), with the support of the Ministry for Human and Minority Rights, organized the work of XXIV generation of the Human Rights School, which was successfully completed by 29 high school students from 13 Montenegrin municipalities.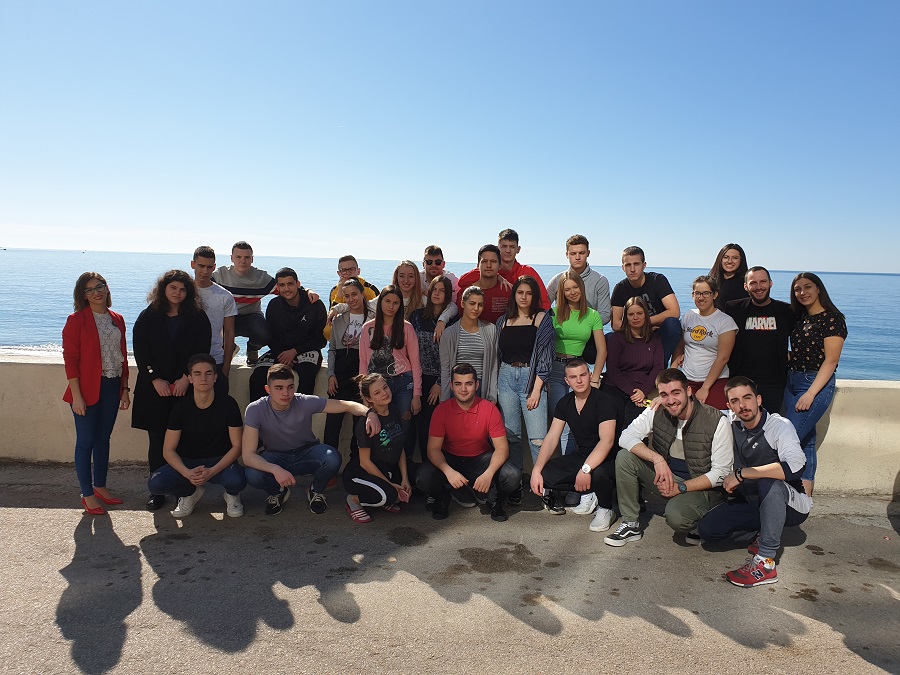 The four-day long interactive programme about human rights aimed to familiarize high school students with the concept of human rights, history and development of human rights, mechanisms for protection against discrimination and other human rights violations, importance of human rights culture, principles of democracy and tolerance, but also to contribute to their capacity building for active participation in the promotion and advocacy for human rights in their respective communities and in schools. In addition to the general human rights framework, the XXIV Human Rights School programme focused on the rights of marginalized groups, such as the rights of the LGBT population, persons with disabilities, women's rights, but also issues such as anti-fascism, prevention of radicalization and response to peer violence. The work was carried out through combination of lectures, workshops, film screenings, 'living library', group exercises, debates and plenary discussions.
Lecturer at the Human Rights School and advisor of the Protector of Human Rights and Freedoms of Montenegro, Milena Krsmanovic, emphasized the importance of working with high school students. 'It is valuable that through its educational and other activities, the CCE endeavor to mature young people in the environment of civil society intolerant of discrimination and human rights violations. In particular, high school students are the ones who can diligently and vigorously advocate for the rights of vulnerable social groups, amongst which they recognize LGBT community, Roma, persons with disabilities, women who are victims of violence,' she assessed. 'Especially encouraging is the fact that participants of the School also recognize the Ombudsman's institution as an important link in the system of protection and promotion of human rights,' stated Krsmanovic, who gave lecture on mechanisms of human rights protection.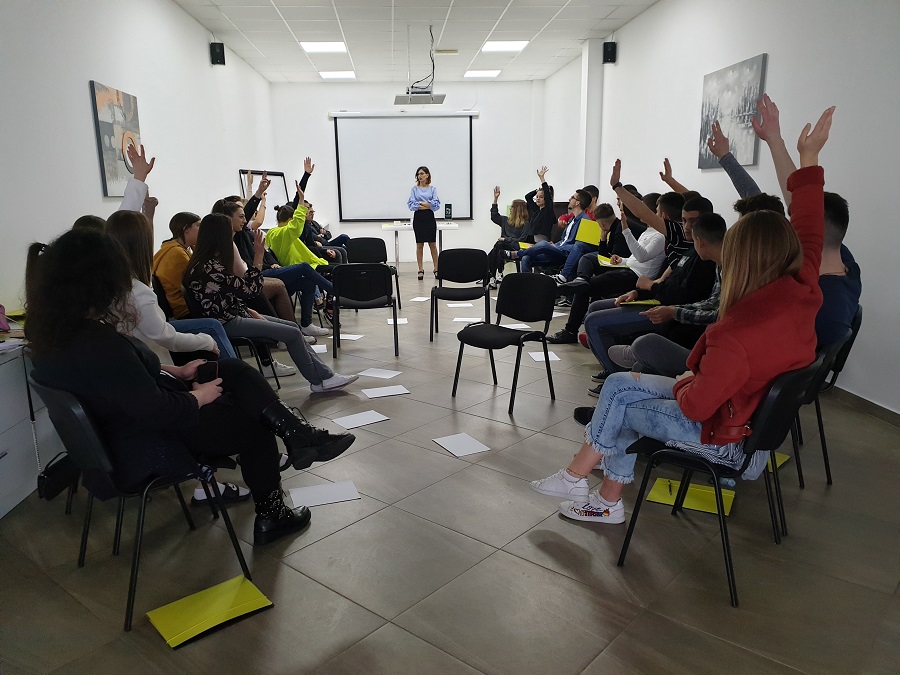 Lecturer at the Human Rights School and youth educator, Milos Knezevic, assesses that 'the importance and quality of the Human Rights School itself is sufficiently supported by the fact that it is one of the long-lasting non-formal education programmes for young people, teaching them not only about human rights standards, but also how to apply them and how to stand for them in everyday life.' He also underlined the overall significance of non-formal programmes for young people. 'Additional value of this programme is that young people do not have the opportunity to comprehensively learn about these issues through the formal education system. Therefore, they should be encouraged to engage as much as possible in these and similar programmes that will stimulate  them to critically observe the reality around them,' he concludes.
Lecturer at the Human Rights School and human rights defender from NGO Juventas, Hana Konatar, also reflected on her human rights engagement that was once given impetus by the CCE's Human Rights School. 'At this Human Rights School, I had the opportunity to talk to 29 students from different regions of Montenegro. I was a participant of the Human Rights School six years ago, and today I am an educator, and I am pleased to share a great experience marked by powerful changes in my life that have changed me. Today I met with young people who were open to learn more about human diversity, and to understand and accept that diversity as a value of an open society,' stated Konatar.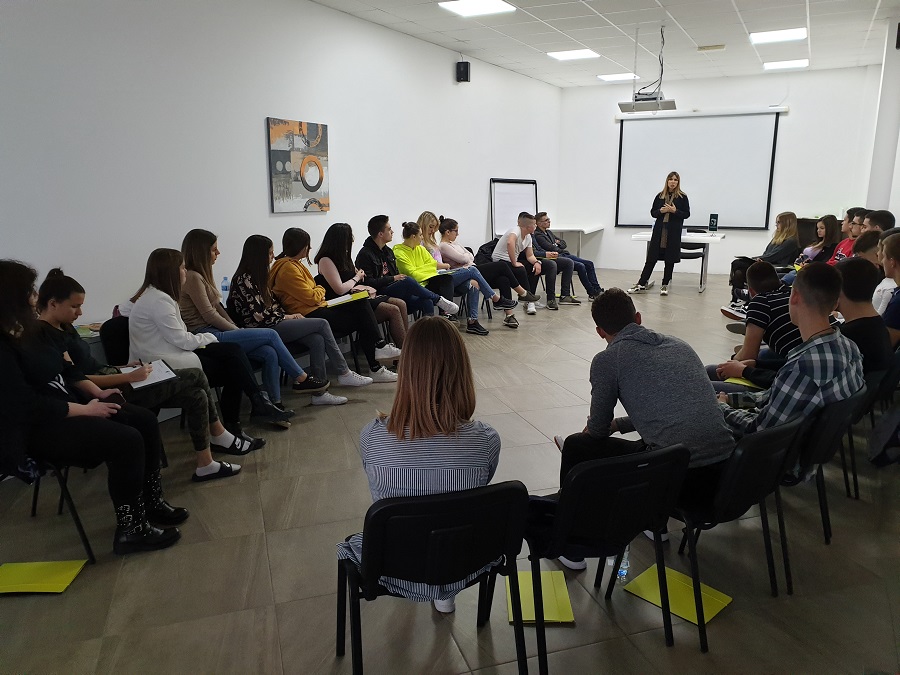 Lecturers and workshop moderators of XXIV Human Rights School were human rights activists and experts, but also members of marginalized groups in Montenegro, while participants were from high schools from 13 Montenegrin cities: Pljevlja, Plav, Rozaje, Bijelo Polje, Pluzine, Bar, Herceg Novi, Kotor, Tivat, Niksic, Cetinje, Danilovgrad and Podgorica. The XXIV generation of the Human Rights School was successfully completed by: Anastasija Ulnikovic, Andrea Gacevic, Anes Krcic, Anja Radovanovic, Belma Muric, Viktorija Samardzic, Davud Agovic, Damir Crnovrsanin, Zeljko Markovic, Imar Srna, Ina Cicovic, Irina Vukadinovic, Ismail Aljosevic Jelena Mitric, Katja Radovanovic, Konstantin Vukic, Kristina Krivokapic, Luka Miranovic, Marko Bolevic, Milica Pejic, Milica Radec, Nemanja Cabarkapa, Nikolina Barac, Pajo Vasovic, Petar Nedic, Sofia Knezevic, Sulejman Puric, Halil Music and Husein Bralic.
Zeljka Cetkovic, Active Citizenship Programme Coordinator