Centre for Civic Education (CCE) is announcing an
OPEN CALL
for participation in the workshop
LET'S FAST FORWARD GENDER EQUALITY
The Call for participation in the one-day-long workshop is open to all professors who teach sociology, civic education, healthy lifestyles and subjects from the group of social sciences and humanities in high schools.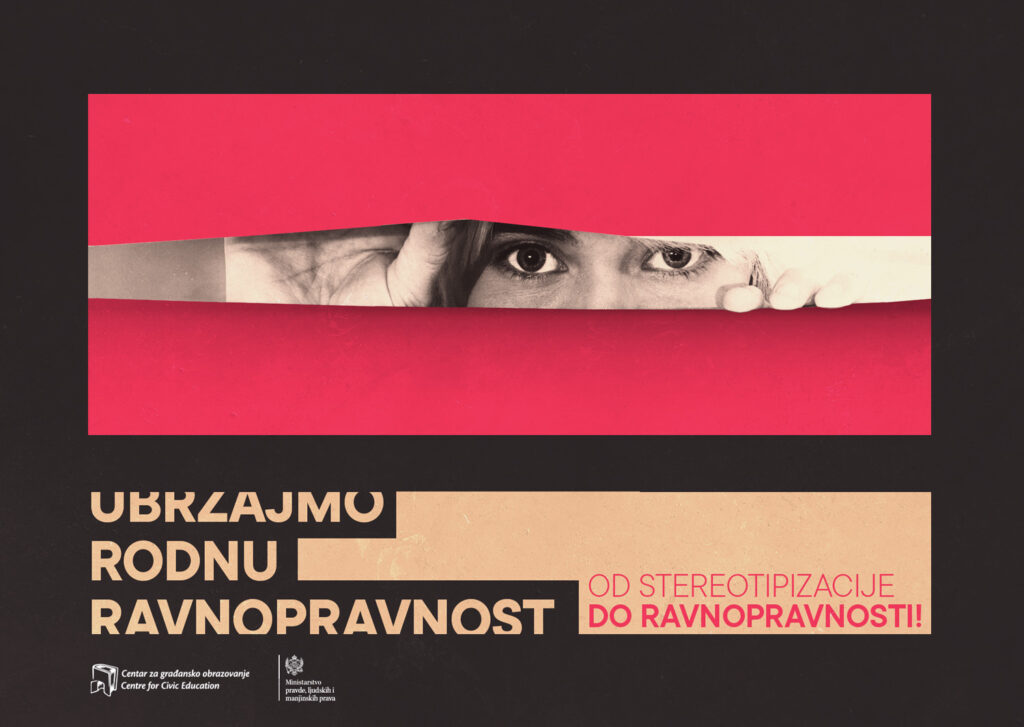 The workshop aims to increase the awareness, knowledge and skills of high school teachers to strengthen gender equality in school practice with a focus on identifying gender stereotypes, prejudices and manners to overcome them, recognizing gender-fair and stereotypical language, problems of discrimination and modalities of gender-based violence prevention.
The participants of the workshop will have the opportunity to practice teaching and preparation for the class on issues related to gender equality with the support of experts, based on the recently published practicum LET'S FAST FORWARD GENDER EQUALITY, which contains examples of workshops that can be conducted in the classroom.
The workshop will be held on 13 May 2022 in Podgorica, and all costs will be covered by the organizer.
The application includes a short CV (with contact information) and a motivational letter. It should be sent via email to maja.m@cgo-cce-.org, with the subject: Application for the workshop LET'S FAST FORWARD GENDER EQUALITY.
The deadline for applications is 10 May 2022, and the number of participants is limited.
All the applicants will be directly notified about the result of the application.
The workshop is part of the activities of the project Let's FAST FORWARD gender equality (phase II) – from stereotyping to equality! implemented with the support of the Ministry of Human and Minority Rights of the Government of Montenegro, to improve the understanding of the concept of gender equality among citizens and their awareness to shape a society of equal opportunities.