Centre for Civic Education (CCE), on 10 and 11 November, organized the workshops "Youth Blocking Hate, Sharing Love!" at the Secondary Mixed School "25. maj" in Tuzi, Gymnasium "Slobodan Škerović" and High School of Economics "Mirko Vešović" in Podgorica.
The "Youth Blocking Hate, Sharing Love!" workshops aimed to educate young people about what hate speech is, how to recognise it, how to report it and how to fight against it. These activities were implemented within peer education, created and conducted by high school students, participants of the XXVI School of Human Rights, with the mentorship of the CCE.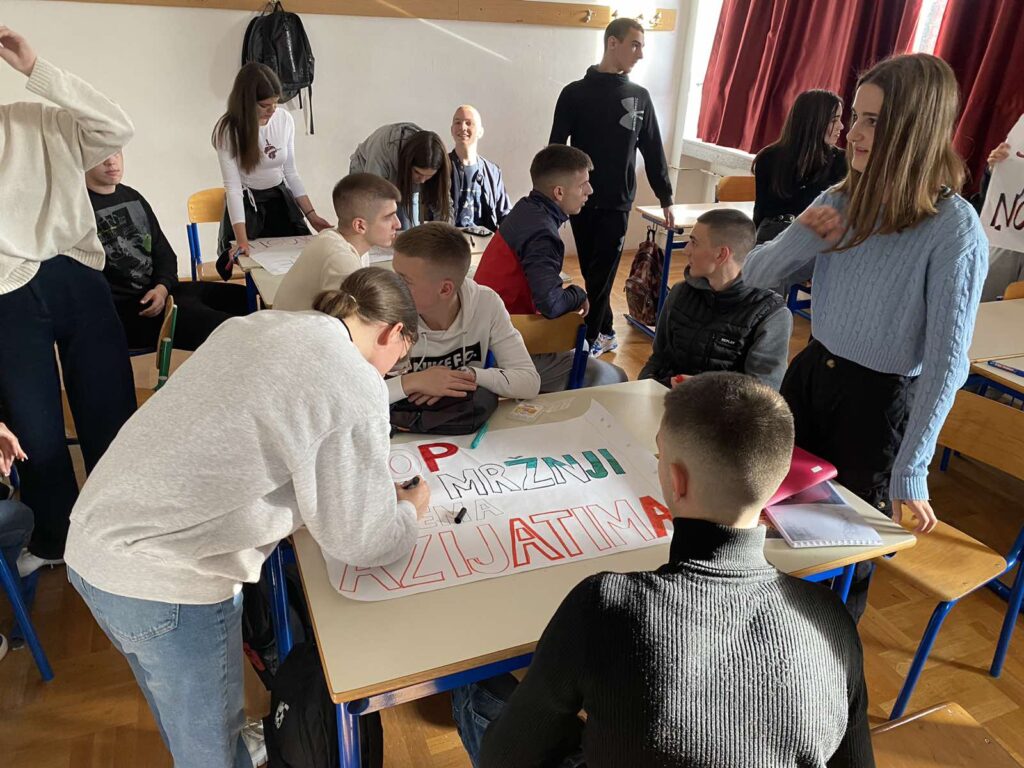 "We at the Centre for Civic Education are proud of our young workshop facilitators who expressed readiness to be an active voice against hate speech and to stand up for the protection of the human rights of the most vulnerable groups, who are the most common targets of hate speech", stated Željka Ćetković, Active Citizenship Programme Coordinator of the CCE, who mentored young people in development of the workshop. "Young people want to speak, they want to contribute to addressing problems that concern us all. It is only necessary to give them a chance to be heard", Ćetković concluded.
Damjana Brajović, a student of the "Mirko Vešović" Secondary School of Economics and one of the workshop facilitator, considers that it is important to have focus on sources of hate speech and its influence. "Young people are most open to hate speech through social networks, where they encounter it every day. This can have significant effects on the further development of the child, both positive or negative. In most cases, it is negative because they become the ones who spread it due to fear of being victims of hate speech," she explained.
On the other side, Anđela Dukaj, a student of the Secondary Mixed School "25. maj" Tuzi, has somewhat a more positive experience: "When it comes to the place where I live (Tuzi), I do not think it appears that much. We try to understand other people around us and if, despite this, hate speech occurs in our environment, we will defend the victim/s, and of course do our best to prevent it from happening again," she stated.
Aleksa Obradović, a student of the Medical School, spoke about his experience of facilitator after the workshop. "My experience as a facilitator on this topic was useful and I believe that young people can fight against hate speech, because only in a society where everyone is equal and where there is no hate speech, one can live normally," he underlined.
The workshops "Youth Blocking Hate, Sharing Love!" were an opportunity to target the problems caused by hate speech in our local communities and to empower young people to fight against it, as well as to be the ones who will prevent it in the future.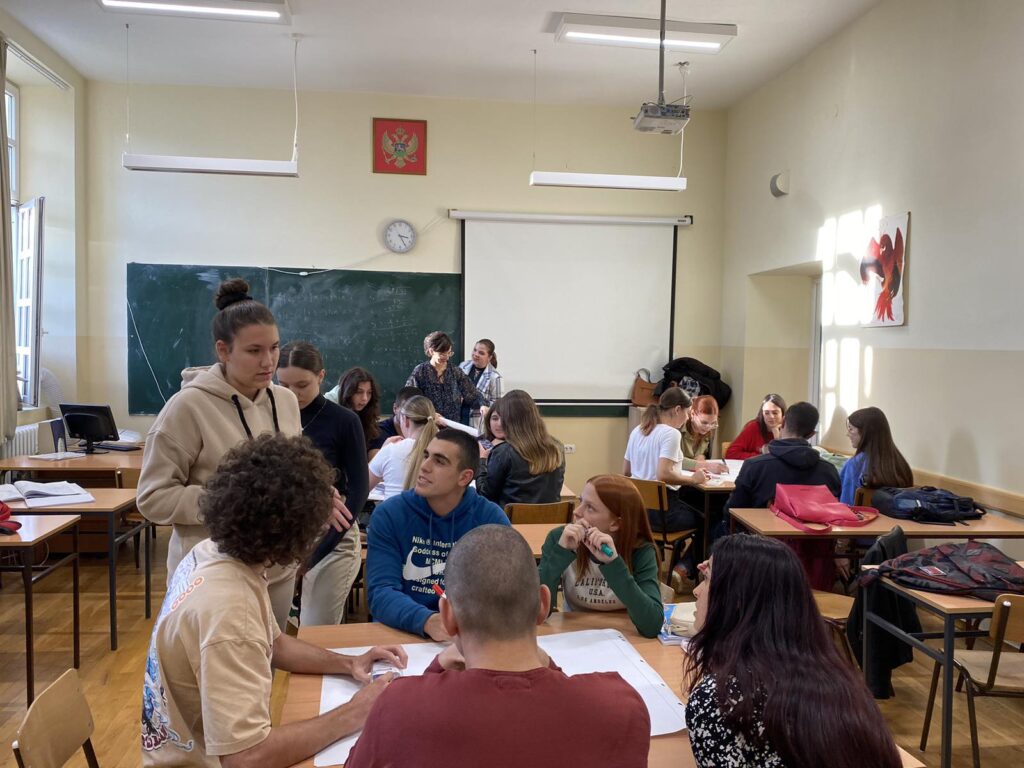 Peer education as part of workshops in high schools was carried out by high school students: Aleksa Obradović, Anđela Dukaj, Mihailo Čogurić, Marija Boljević, Mia Martina Praščević, Sofija Krcalović and Jelena Boljević.
These events were organised in the framework of the campaign Block the Hatred. Share the love!, part of the European Union and Council of Europe joint programme "Horizontal Facility for the Western Balkans and Turkey 2019 – 2022".
Dragana Vasiljević, Project associate