"Active civil society preserves the civic tissue of Montenegro, it is fundamental in giving citizens a voice initiating positive changes and establishing balance in society, it is an important partner in the Europeanization of Montenegro, and therefore has the strong support of the EU", it was emphasized today during the contract signing ceremony with organizations whose projects are financed by the European Union through the M'BASE programme implemented by the Centre for Civic Education (CCE) with partners and associates.
The third competition within this programme was publicised on 13 September, and by the time it was concluded on 13 October, 82 applications were submitted at the CCE's address, mostly by organizations from the central part of Montenegro (43), then from the north (16) and south (13). During the Call, two info sessions were organized for additional clarifications – in Rožaje and Cetinje. The topics of the supported projects are diverse, and these address through specific interventions by several target groups with crosscutting strengthening of the capacities of civil society.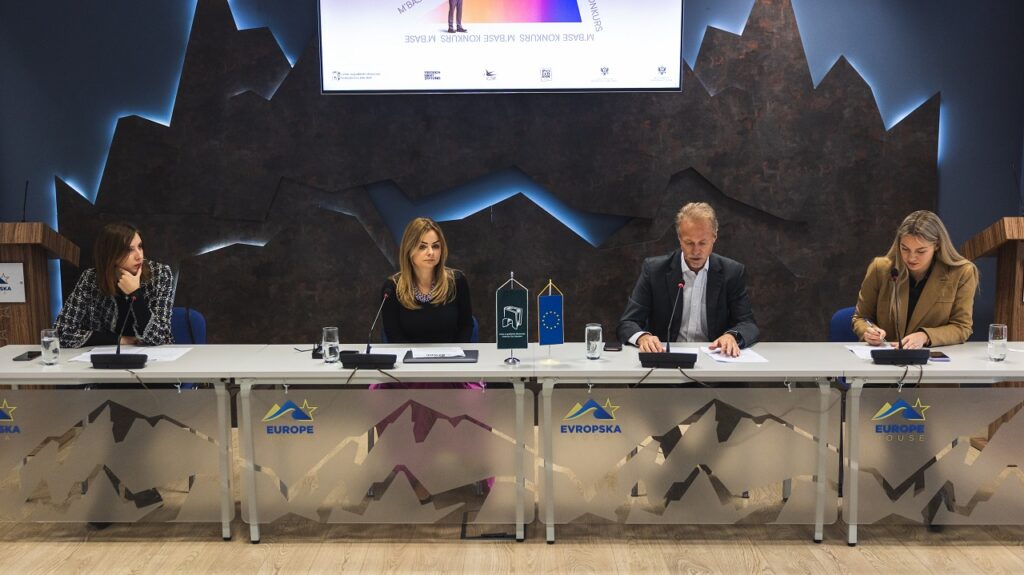 Yngve Engstroem, Head of Cooperation in the EU Delegation in Montenegro, assessed that the M'BASE programme is a good opportunity for Montenegrin civil society organizations to access EU funding that will help them to build their capacities and play important roles in their communities. "Through M'BASE, EU funding has been awarded to different projects, providing concrete support to local communities in the areas of culture, youth, judiciary and fundamental rights, education, environment, science, and others. We are happy to see the great interest of CSOs from all over the country and we hope to further extend funding opportunities for Montenegrin CSOs", he said. "Civil society is a key element of any democratic system and its checks and balances. An active civil society is fundamental to giving voice to citizens and driving positive change in society," said Engstrom, congratulating the beneficiaries of the selected projects.
Daliborka Uljarević, Executive director of the CCE, explained that 23 projects were supported through this Call, within three categories, in the total amount of EUR 725,350.04. "Active civil society preserves the civic tissue of Montenegro. The environment in which we operate is not conducive, but that must not discourage us. We are the ones who open all those topics that decision-makers avoid, because we do not calculate with values ​​and public interest as they often do", she stressed. "I am very happy that today the implementation of 23 new project ideas begins, which in different ways and from different programme areas, but also in different parts of Montenegro, address the needs of citizens. Special gratitude to the EU, which, even in these turbulent times, has remained a strong support of genuine civic society in Montenegro," said Uljarević, announcing that a capacity-building programme was prepared for the beneficiaries of this programme during November and December.
Ksenija Medenica, programme director of CZIP, expressed her belief that the supported projects will be successfully implemented, contributing in various ways to the shaping of policies and the fulfilment of commitments in the EU integration process. "From the point of view of an organization that primarily deals with the protection of the environment and nature, I am especially glad that more excellent ideas have arrived this time that will undoubtedly strengthen reforms in this area," she said. "Civic sector has proven that it has capacities, good ideas, quality personnel, and that it is an important partner on the path to EU integration. I hope that your achieved goals and achieved results will be an inspiration to other organizations that will have the opportunity to apply for two more calls and so, too, to play a significant role in monitoring reforms, implementing the standards we strive for and advocating for the public interest," stated Medenica.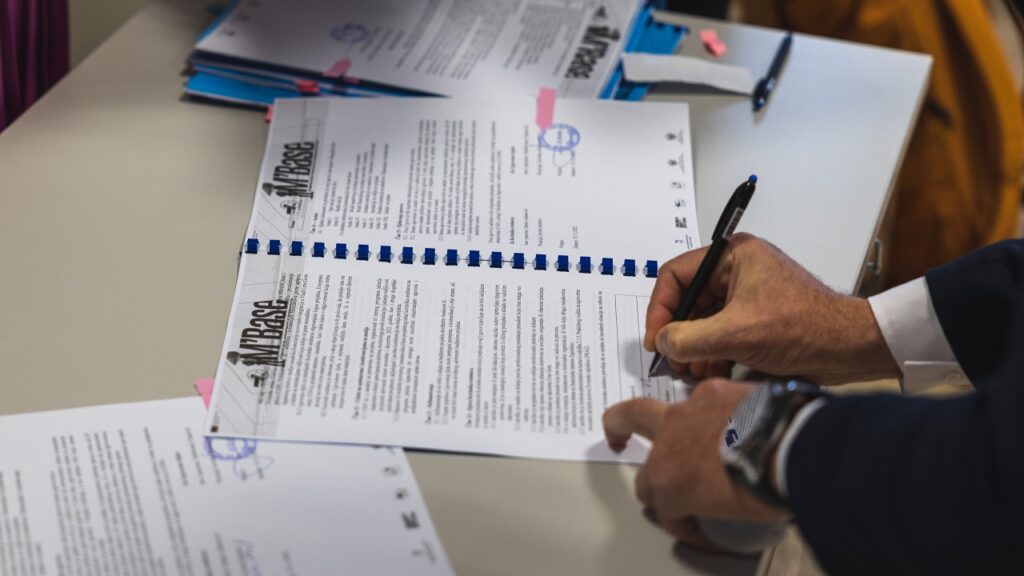 "M'BASE is very important for civil society organizations and this support comes at the right moment, bearing in mind that the competitions of the competent ministries are late and that the allocation of funds for this year is questionable. About 200 children with various types of developmental difficulties will be included in our project, who will be supported by 11 professionals (specialists, speech therapists, physiotherapists, psychologists). With this, I hope, we will succeed in improving the health condition and position of this vulnerable group in society", said Mimo Korać, Executive director of the NGO Alliance of Associations of Parents of Children and Youth with Developmental Disabilities.
"Our project "Let the voice of young Roma and Egyptians be heard" will contribute to the increase of awareness about volunteerism among young Roma and Egyptians and to the encouragement of activism through creative expression. In this manner, we want to break prejudices and stereotypes towards Roma and to help them to be part of a community that will bring changes to society, primarily through informal and formal education and our culture. We want young Roma to be authentic representatives of their culture and community", said Nardi Ahmetović, Executive director of NGO CAREP from Nikšić.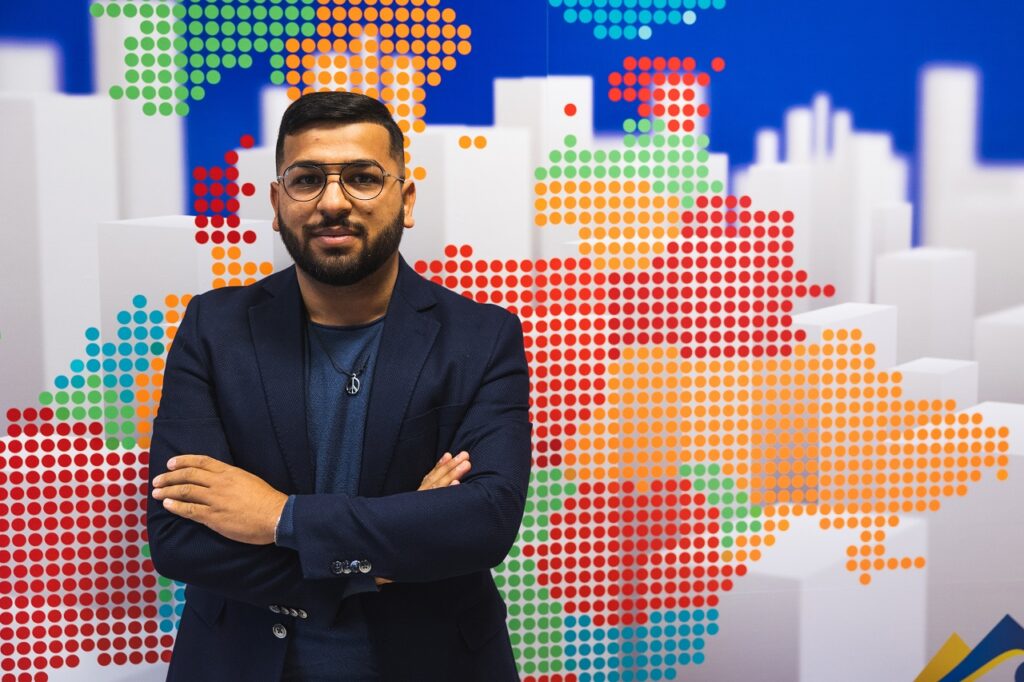 "We have applied several times for competitions through the M'BASE programme implemented by the CCE and we are happy that we did not give up, because giving up is not an option for us as people from our organization live with multiple sclerosis. This is an important support for all our future activities, we will work on obtaining a license to provide services in the field of social protection services, specifically psycho-therapeutic services for persons with disabilities, with a priority focus on women who live with multiple sclerosis in rural areas and who are multiple and long-term discriminated. Financial and mentoring support also means a lot to us, as we expect to learn how to work better, to improve the quality of life of people living with multiple sclerosis", said Lidija Guberinić from the Association of Multiple Sclerosis Patients from Bijelo Polje.
"Today, trans people are the only community in Montenegro that is forced to go through sterilization to get their rights. The project "Legal recognition of gender – a step towards inclusive policies" that we will implement is of key importance not only for transgender people, but for the entire society, because of the contribution it makes to expanding possibility that all citizens have the right to self-determination through support for advocacy for the Law on Legal gender recognition. Additionally, the focus will be on strengthening the trans community for peer support and self-support groups, as well as organizing workshops for high school students with whom we will discuss gender and share personal stories", explained Jovan Ulićević, Executive director of the Spectra association.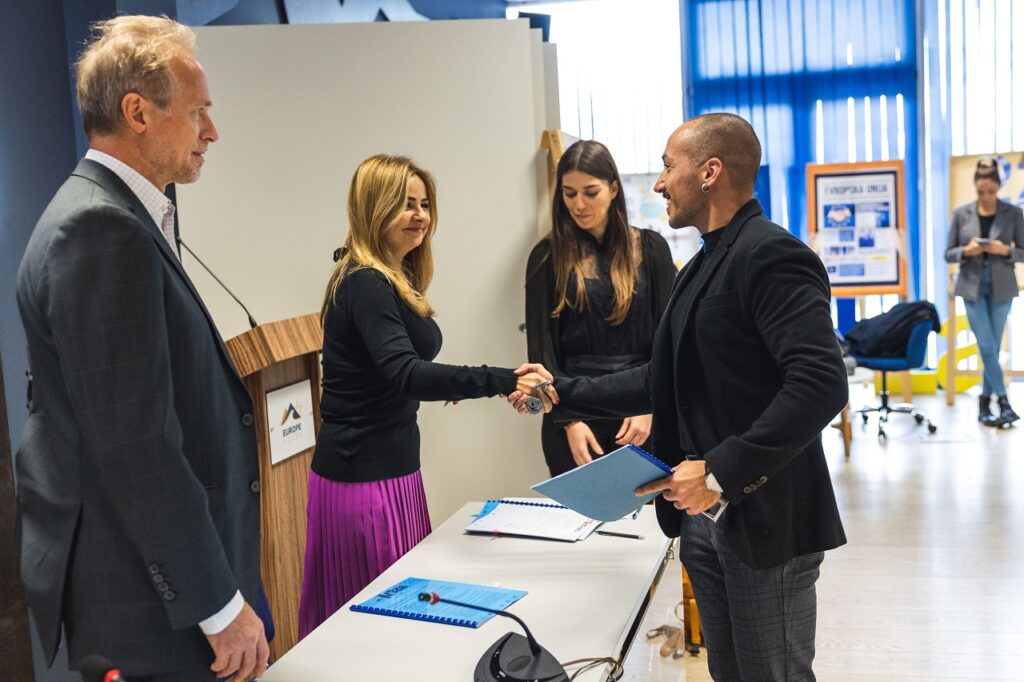 "For us in ANIMA, this is an important support in these difficult times when we are trying to maintain our work. Our idea is to talk with people from four municipalities about important topics that concern citizenship and to be a link between what is formal and what is related to the needs of people on the ground. Another aspect is the research on women and gender equality, which we will compare with our first research of this type from 2005 to see after more than 15 years what men and women in Montenegro think about gender equality and in which stage of development gender policies are now", explained Ervina Dabižinović, programme coordinator of ANIMA from Kotor.
"Although we contribute a lot to society, young entrepreneurs and the development of entrepreneurship, we need further support for development. Until now, we have not succeeded in creating the structure and product that we will have through this project, which is a strategy and agenda for the development of youth entrepreneurship in Montenegro that can be instructive for both the institutions and the beneficiaries themselves", said Uroš Bulatović, President of the Union of Young Entrepreneurs of Montenegro.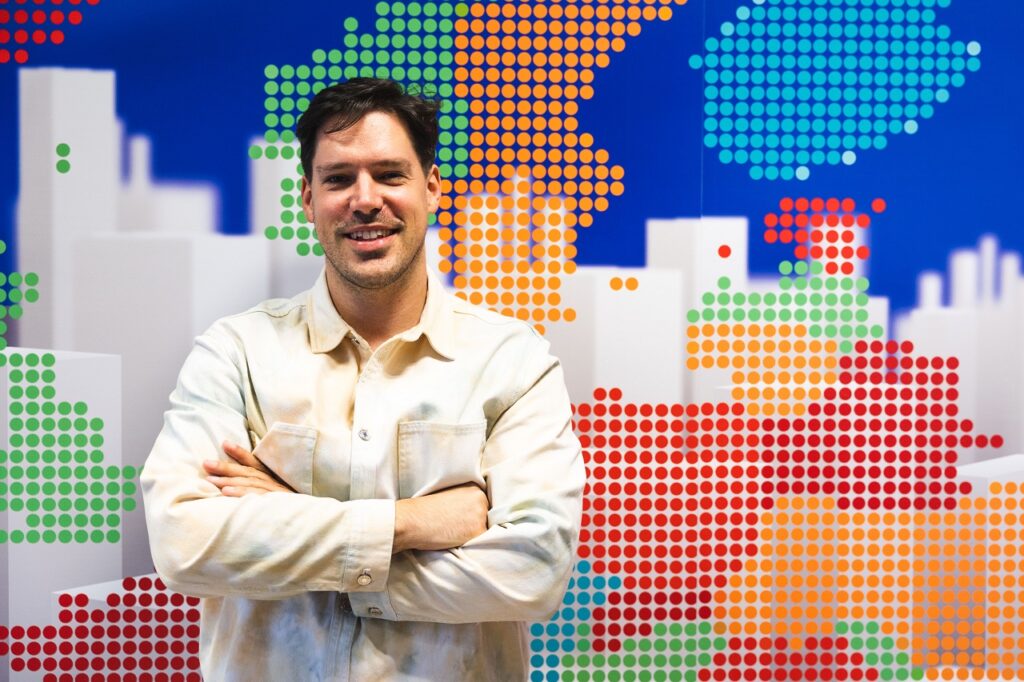 "For us, this project is a good opportunity to address in more detail the issue of forest management in the protected area in Prokletije National Park and Komovi Nature Park, as we recognized a lot of problems and inadequate use of forests there. Through the project itself, we want to contribute to the strengthening of the civil sector active in this area, but also to analyze the practices that are applied, or not applied, in this area in order to contribute, through various activities, to their improvement. Also, the project contains an educational component, in the part of strengthening knowledge about these important habitats, i.e ecosystems, so through this comprehensive approach we contribute to the improvement of the situation in this area", underlines Azra Vuković, Executive director of NGO Green home.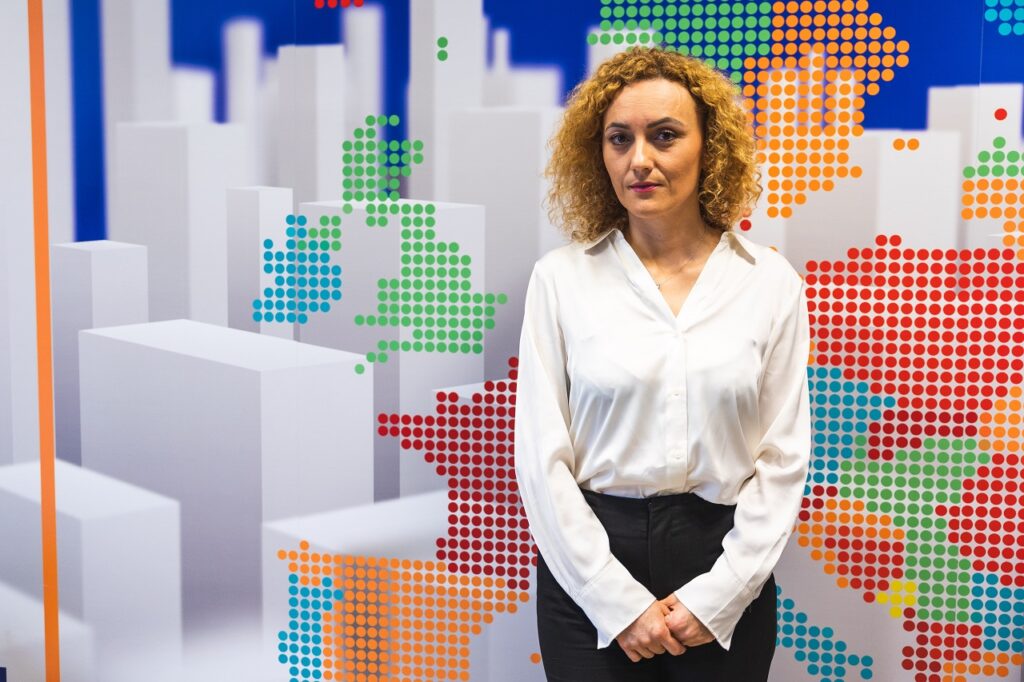 "We opened the topic of digital violence back in 2019, when we conducted the first research in Montenegro. There are still no adequate mechanisms to protect girls and women in Montenegro from digital violence, and that is why we are glad that we will have the opportunity to continue working on this topic through this project. With this project, we want to contribute to the creation of a culture of zero tolerance for digital violence directed at girls and women by providing legal and psychological assistance, as well as the services of a trusted person for 50 women and girls who survived online violence, and then by implementing a campaign about digital violence in which we will also include public figures", explained Mira Saveljić from Shelter.
"We were given the opportunity to implement an idea that we developed with our partner Caritas Montenegro. Through this project, we will strengthen support services for many migrants who pass through the territory of Montenegro, and we will support the most vulnerable among the migrant population – foreigners who are seeking international protection and those who have received international or temporary protection – in legal, informative, advisory, and humanitarian terms. This is also an opportunity to continue our activities that we started earlier with the projects supported by the EU Delegation", said Luka Kovačević from the NGO Legal center.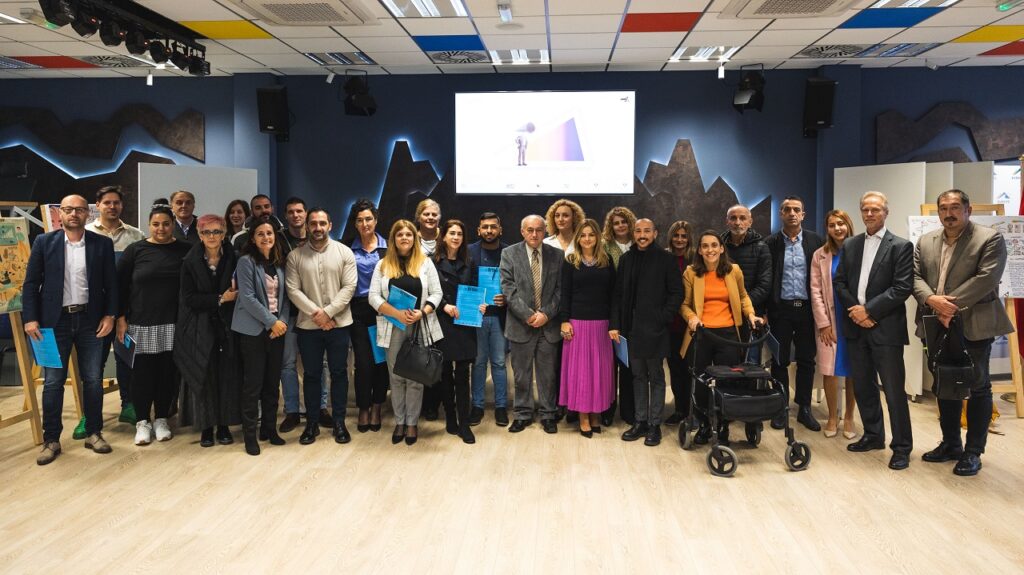 An overview of supported projects will be published on the website of the CCE and partner organizations in the next three days.
The programme CSOs in Montenegro – from basic services to policy shaping – M'BASE is implemented by the CCE in partnership with the German Friedrich Ebert Stiftung (FES), the NGO Center for the Protection and Study of Birds of Montenegro (CZIP) and the NGO Politikon Network, in cooperation with the Ministry public administration and the Ministry of European Affairs of the Government of Montenegro. The project is financed by the European Union and co-financed by the Ministry of Public Administration.
Monika Mrnjačević, Programme assistant