After the Youth Activism School, participants of that programme held peer education on gender equality at the High School of Economics and Catering in Bar, Gymnasium "Slobodan Škerović" in Podgorica and Gymnasium "Tanasije Pejatović" in Pljevlja.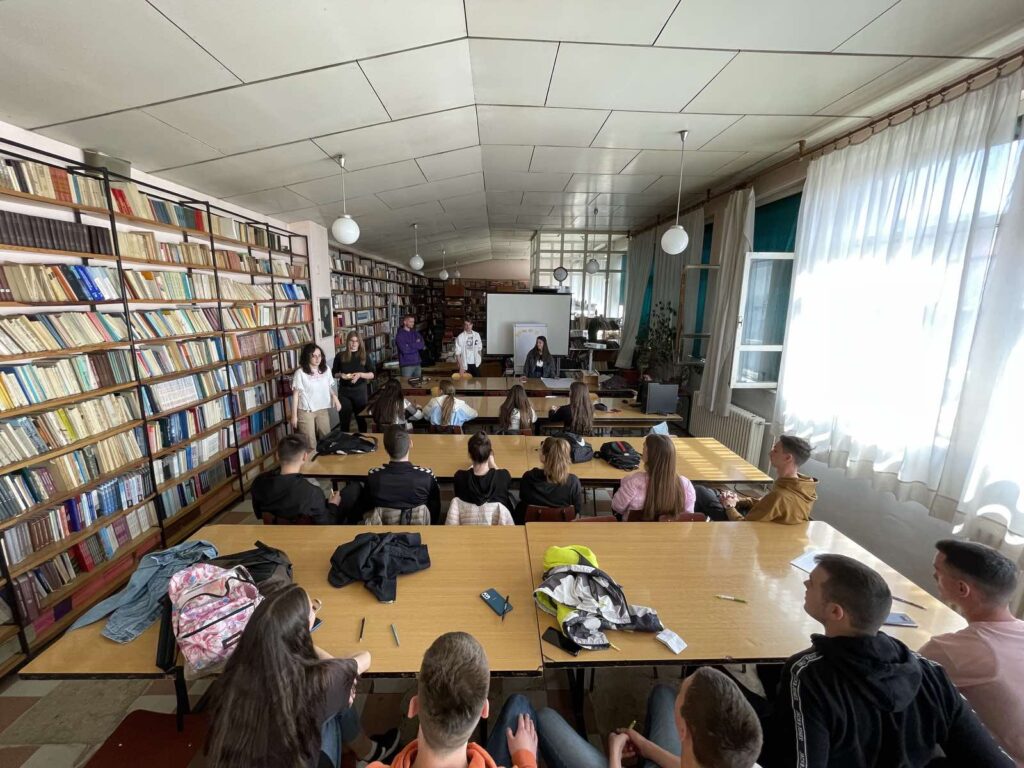 Motivated participants of the School, with the mentoring support of the project team of the Centre for Civic Education (CCE), through informative lessons shared with their peers information and knowledge they have acquired during the programme on gender equality.
Thus, the focus of the workshop in Bar was the participation of women in politics, while high school students from Podgorica got more information about gender roles, and their peers in Pljevlja learned about stereotypes and prejudices. About 100 high school students had the opportunity to express their views, ask questions and discuss gender equality through this type of peer education.
"There were many questions, young people want to participate and to be active, but they don't know how … Also, they don't have enough information on issues that are not addressed in school, such as for example, gender inequality. I believe that our peers remembered a lot of details that we passed on to them and that this will affect some of their attitudes", said Marija Vuksanović, a student at the High School of Economics and Catering in Bar.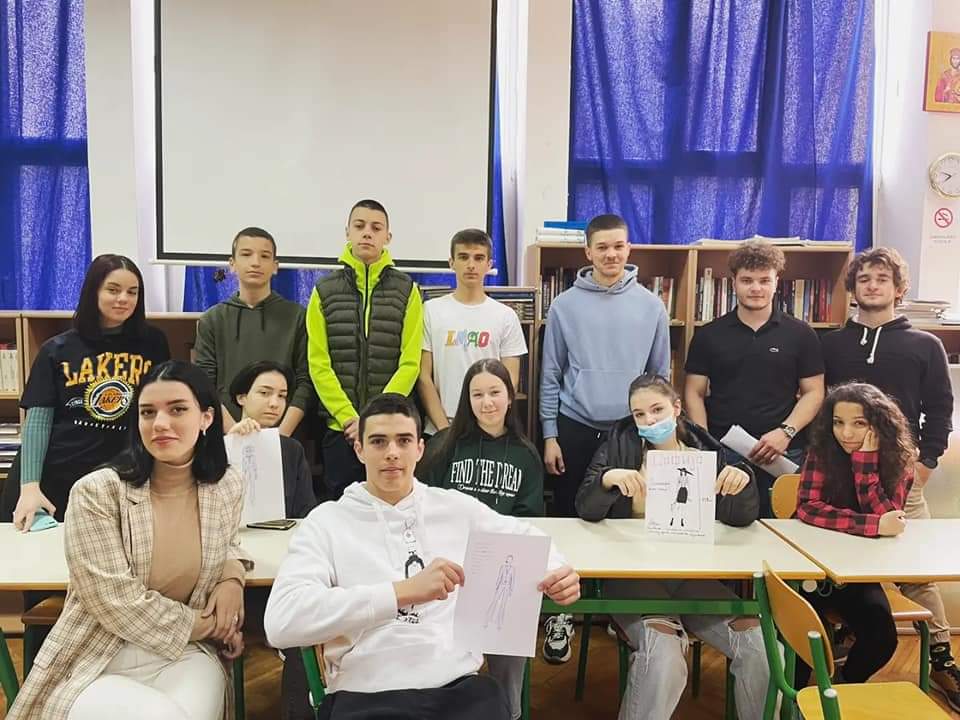 Petar Tabaš, a student of the Gymnasium "Slobodan Škerović" in Podgorica, also believes that peer education is an excellent way to get young people more involved. "We experience a completely different moment when one of our peers talks about some issue with a dose of seriousness and willingness to answer all questions than when an older person gives a lecture because it reminds me of everyday school classes that are often uninteresting. Young people prefer to listen to someone closer to their age when it comes to these issues", he assessed.
"Our role of peer educators brings certain obligations, but also the beauty of transferring knowledge to peers who acquire knowledge fast and in a rather high-quality way when they learn from us. They don't feel like we're an authority, and at the same time they receive quality information that affect their attitudes and improve their competencies," claimed Ružica Laković from the Gymnasium "Tanasije Pejatović" in Pljevlja.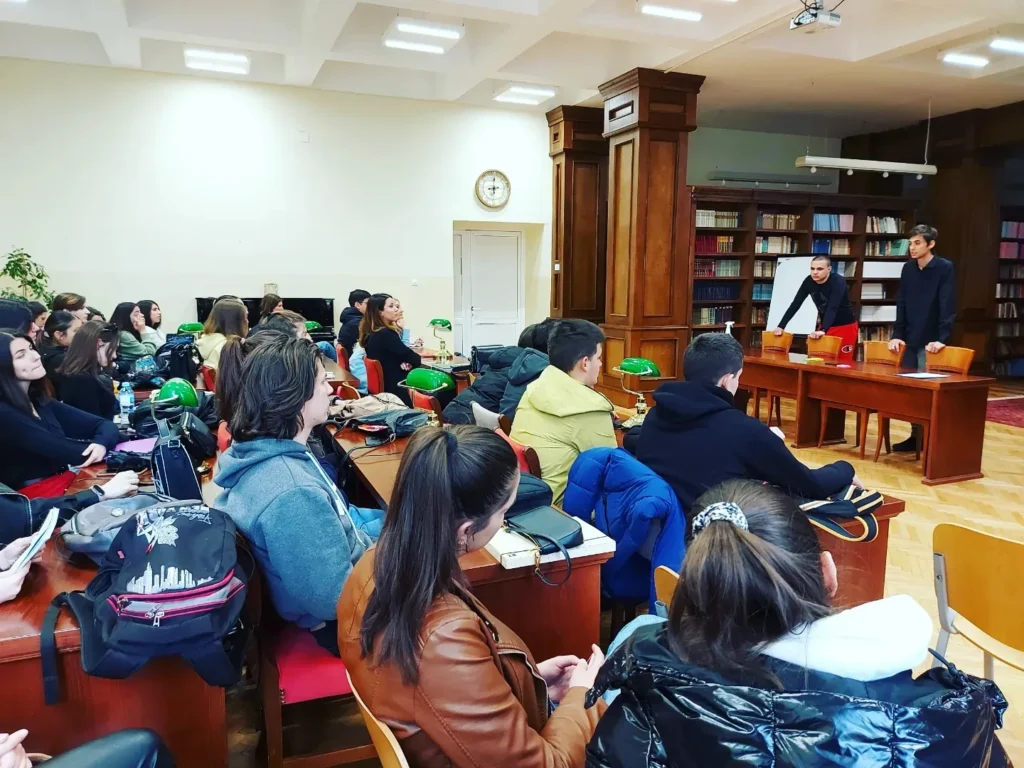 Peer education was organised within the project Let's FAST FORWARD gender equality (phase II) – from stereotyping to equality! supported by the Ministry of Justice, Human and Minority Rights of the Government of Montenegro.
Maja Marinović, Programme Associate