The increase of violent extremism and terrorism are seriously threatening world peace and stability. So far, Montenegro has remained on the margins of these developments, but the perception of growing political radicalization in Western Europe, as well as media panic over refugees from the Middle East and North Africa, have deteriorated already prevalent prejudices against Montenegro's neighbours and minorities. In the multicultural society, such as Montenegrin, such divisions can quickly escalate, even if there is no direct conflict, threatening to create deep mistrust and hostility amongst communities that feed radicalization and undermine social dialogue.
The long-lasting economic crisis, high unemployment rates and sense of social insecurity, especially amongst young people and citizens living in the north of Montenegro, represent fertile ground for development of radicalism and its escalation. It is also important to recall on still very slow and inefficient process of dealing with the past and the legacy of war in the 1990s, which are burden for multicultural and inter-religious harmony and fertile ground for tension and the emergence of various radical ideologies and actions.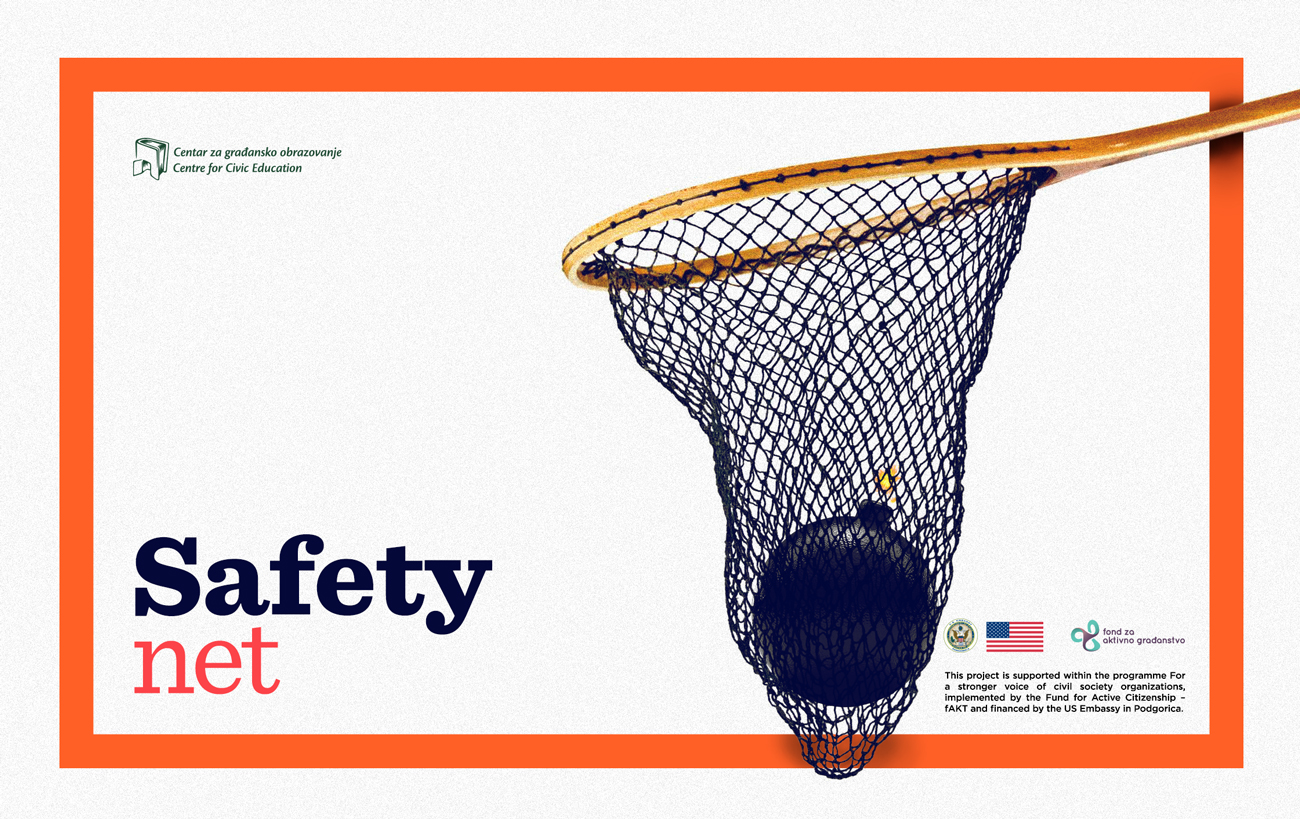 In this respect, the overall objective of the project is to contribute to reducing and preventing radicalization trend in Montenegro by strengthening culture of social dialogue on controversial and extremist issues, as well as by strengthening democratic processes as key prevention of the escalation of terrorism and violent extremism in their various forms.
The specific objective of the project is to contribute to strengthening of the role of the educational system in preventing violent extremism, but also promoting culture of social dialogue and cooperation, democratic and human rights values ​​as preventive mechanisms against terrorism and violent extremism.
This project, at the level of results, establishes a platform for cooperation and exchange of best practices among educational institutions and other stakeholders in the treatment and prevention of violent extremism; enhances the capacity of educational professionals to address the issue of violent extremism; strengthens the role of local communities in combating and preventing terrorism and violent extremism; improves dialogue between different religious communities and institutions, as well as their communication with the general public in the delegitimization of violent extremism; enhances the capacity of media to investigate and report on cases of violent extremism, but also their preventive role; formulates recommendations for improving the overall institutional response to the threat of growing radicalization and violent extremism in Montenegro.
Within the project, a public opinion survey on attitudes towards violent extremism and radicalism was conducted. At the presentation of research, it was assessed that the potential for radicalization in Montenegro exists and that more work on prevention is needed. The findings of the survey have been used as part of the material for public lectures and discussions in six Montenegrin municipalities: Podgorica, Bar, Tuzi, Plav, Bijelo Polje and Rozaje. Accents from these discussions are also available in the form of short videos that were part of the campaign on social media:
Podgorica – https://www.youtube.com/watch?v=cavXkWmgepQ
Bar – https://www.youtube.com/watch?v=hEupea5Rm8s
Tuzi – https://www.youtube.com/watch?v=8pta2Sh3rHM
Plav – https://www.youtube.com/watch?v=_XoC_hiwaY8
Bijelo Polje – https://www.youtube.com/watch?v=CAhzcvSpl20
Rožaje – https://www.youtube.com/watch?v=8gYq6sew2RM
Additional materials are developed through this project contributing to strengthening of the educational system to prevent and reduce the radicalization of young people in Montenegro, as follows:
The project is supported by the US Embassy through the Fund for Active Citizenship (fAKT) within the programme "For a stronger voice of civil society organizations